If you need to get away or will be unavailable to respond to Showing Time requests, you can take a couple of steps to ensure that your listings are adequately covered in Showing Time to ensure that no showing requests go unanswered.
As long as the person you are adding is a licensed REALTOR® in your office, you can add them as a co-listing agent on the listing worksheet in Showing Time.
Step 1 - Open Showing Time Listing Maintenance
There are two ways to maintain your listing in Showing Time:
1a - From the Listing Maintenance Page from within Paragon go to Listings > Maintain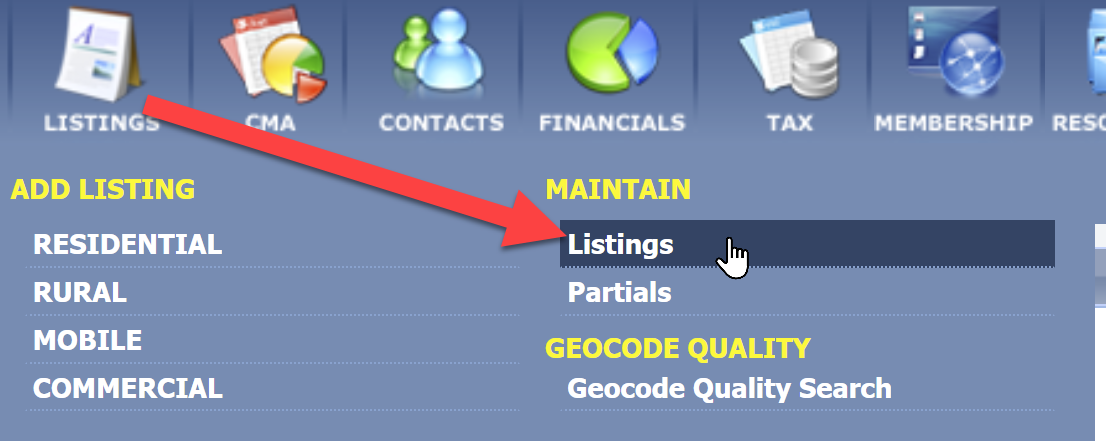 then from your list of active listings, click on "Select an Action" and choose "ShowingTime Setup"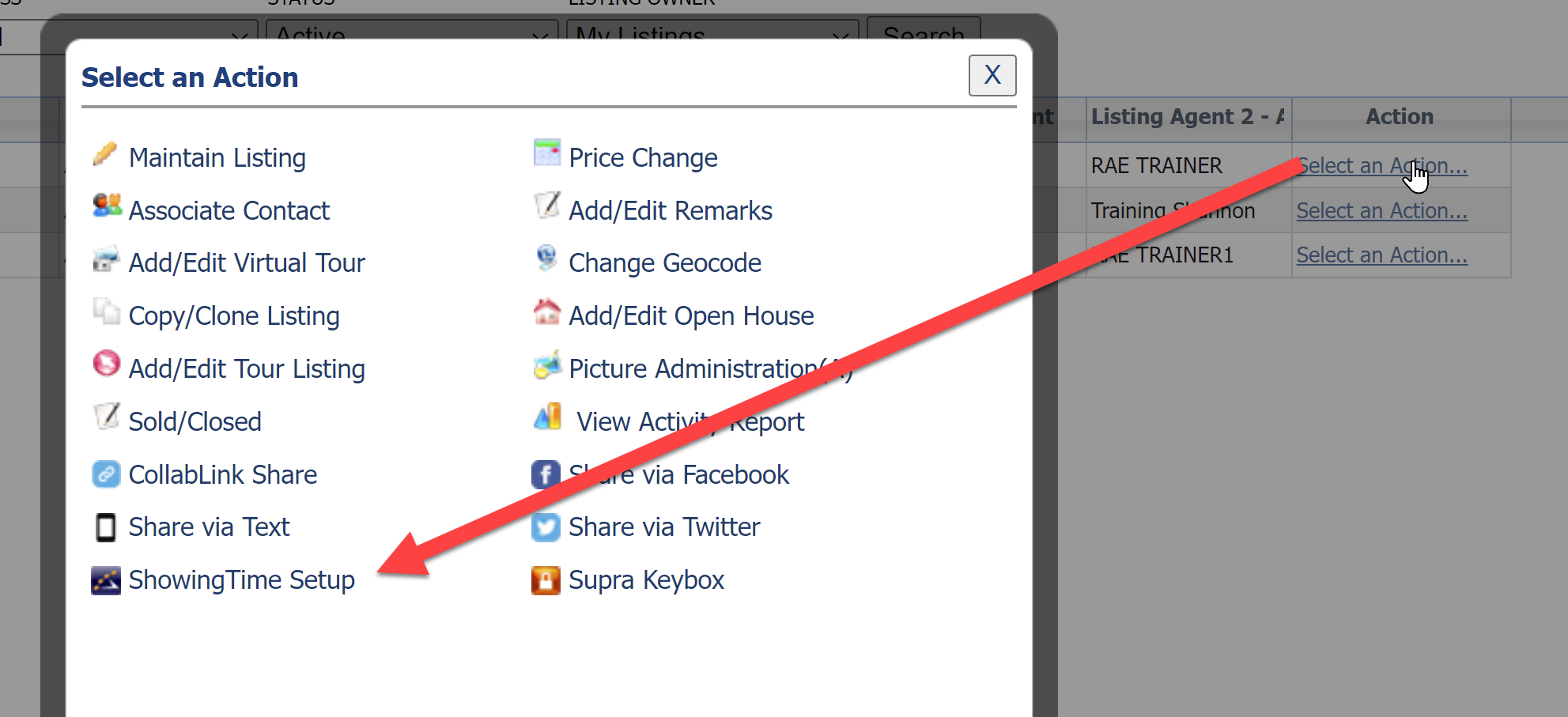 Step 1b - from Paragon > Preferences, go down to Showing Time Setup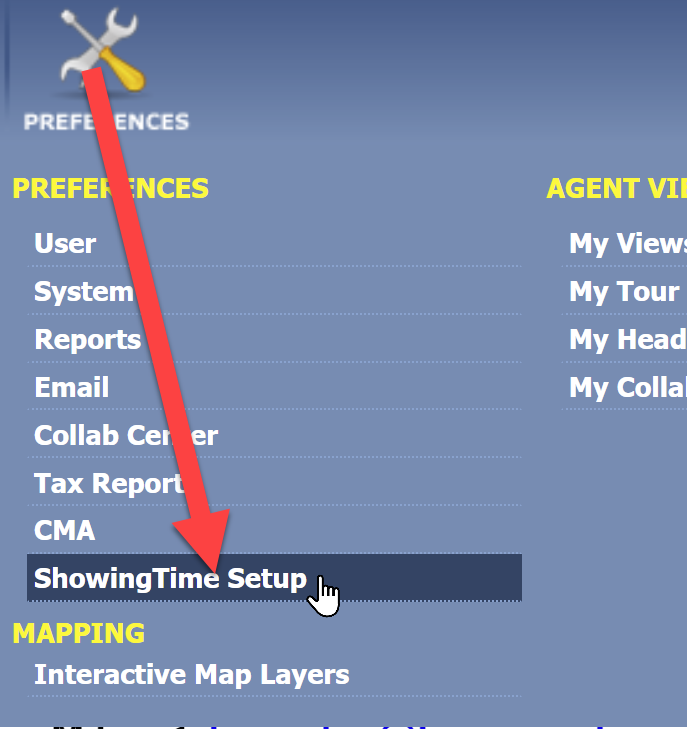 Then go to LIsting Setup and Select your Listing and click on it.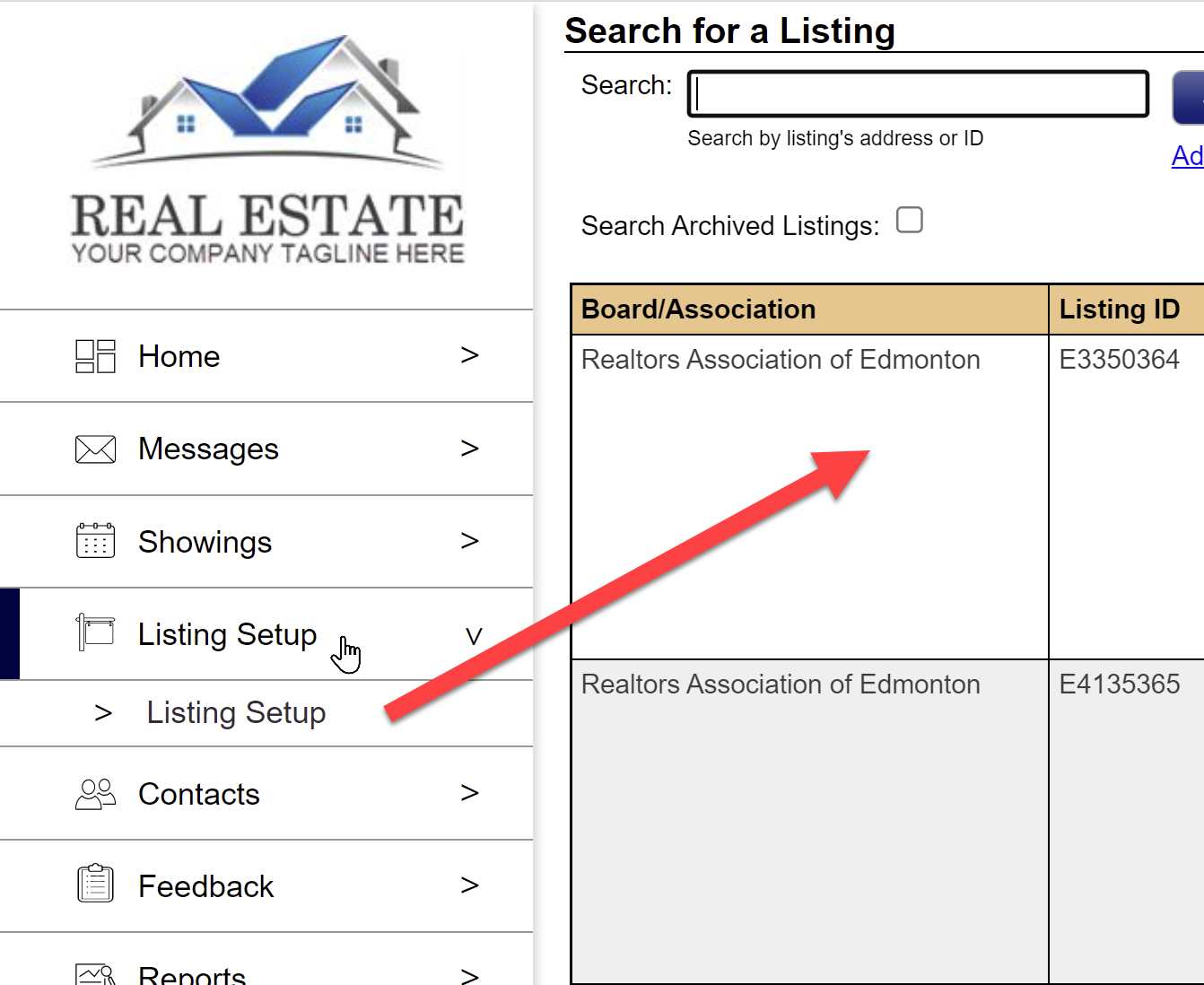 Step 2 - Maintain Showing Time Listing
Scroll down the section called "Contacts"
From here you can add an agent from your office or you can also add the owner/occupant by clicking the appropriate icon at the bottom of this page.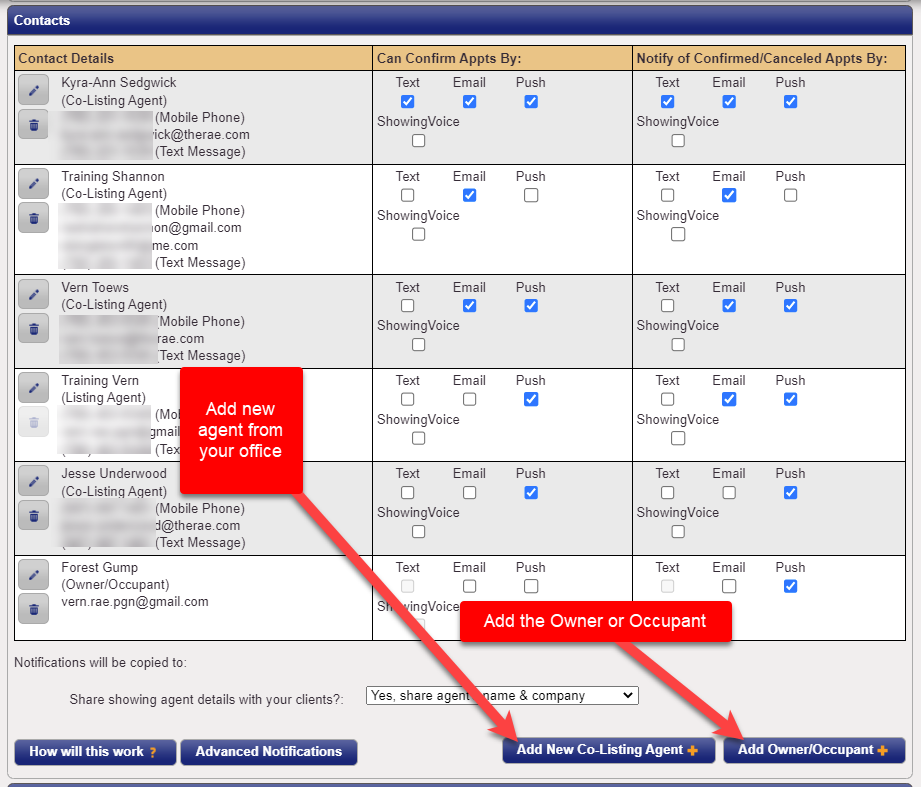 NOTE: If you add a new Co-Listing Agent, please bear in mind that this does not give them any listing rights it is only the term that Showing Time uses to identify an individual that can make Showing Time decisions on this specific listing.
When you search for a New agent the window will open where you can select from the list of anyone in YOUR office.


If you add Owner/Occupant, you can add from a previous list or "Add New"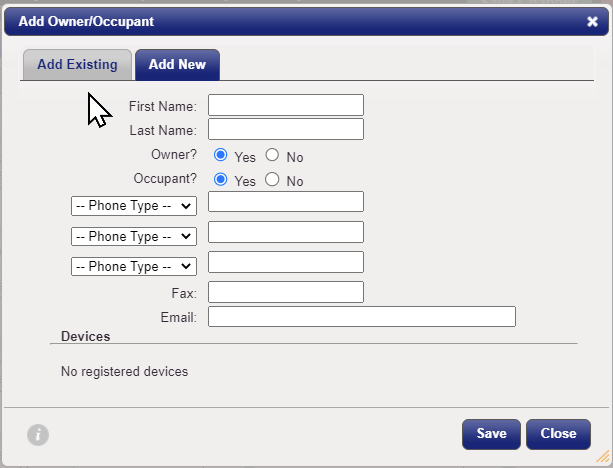 If you add in the Owner/Occupant's email address, they will receive an email asking them to download "Home by ShowingTime" and create a password so that your clients can also access their own version of the Showing Time App.
Step 3 - Choose the Notification Preferences
Now it is simply a matter of determining who gets what kind of message by making the appropriate selections.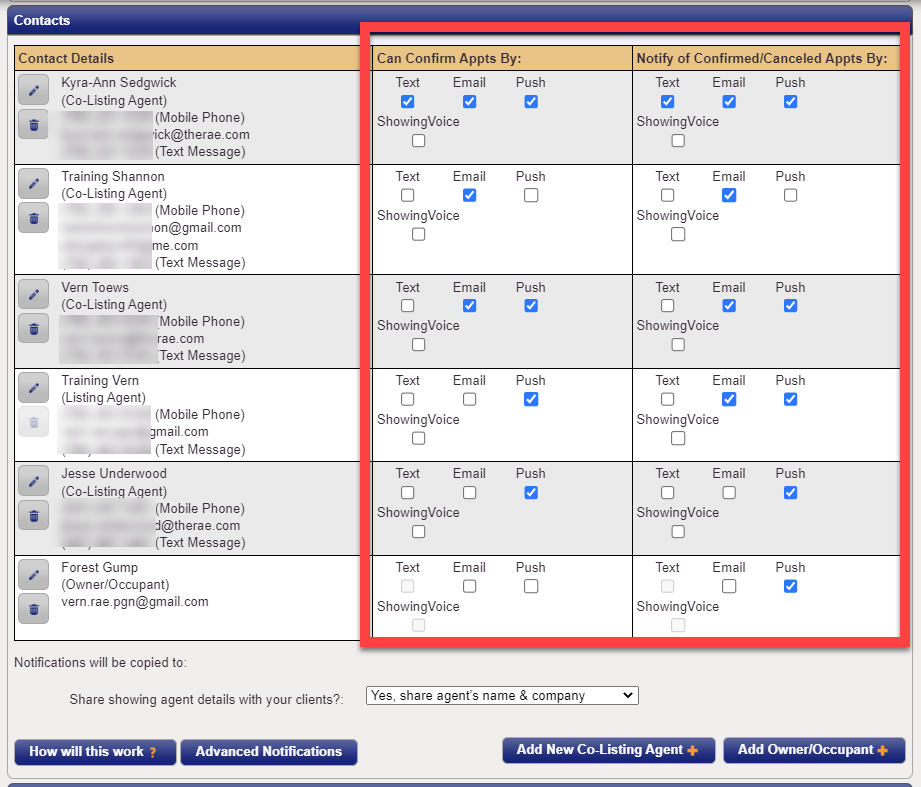 NOTE: You will only be able to select "Text" if the contact has an active mobile number as part of their profile.
NOTE: You will only be able to select "Push" if the contact has downloaded and installed their Showing Time App (whether agent or client).
---
Once you return from your time away, you can simply go back in and either remove the notifications that you no longer need or completely delete the contact that you added.