You can select up to four tools as favourites from the "Tools" page on the Member Portal so your top tools show up on your member dashboard as shortcuts and a link for quick access of those tools.
Here are Steps on Marking Tools as Your Favourites:
On the Member Portal (https://realtorsofedmonton.com), login to the Member's site by clicking "Login" in the top right corner. Click on "View all/Edit Favourites" at the bottom of the My Tools box.
Example: marking Paragon as a favourite.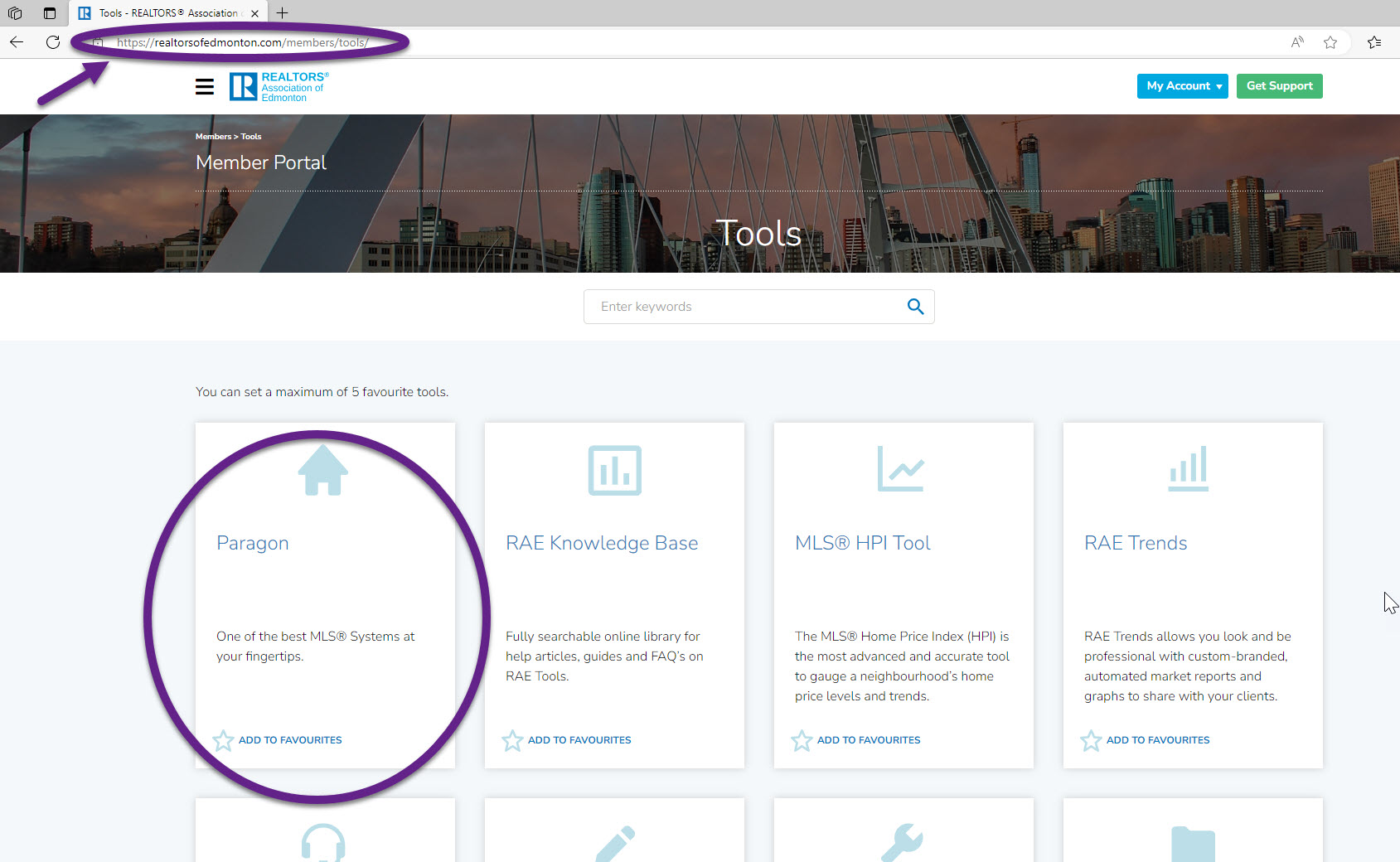 Click on the small star icon on the bottom left of the box. You can select up to five tools to appear on your dashboard.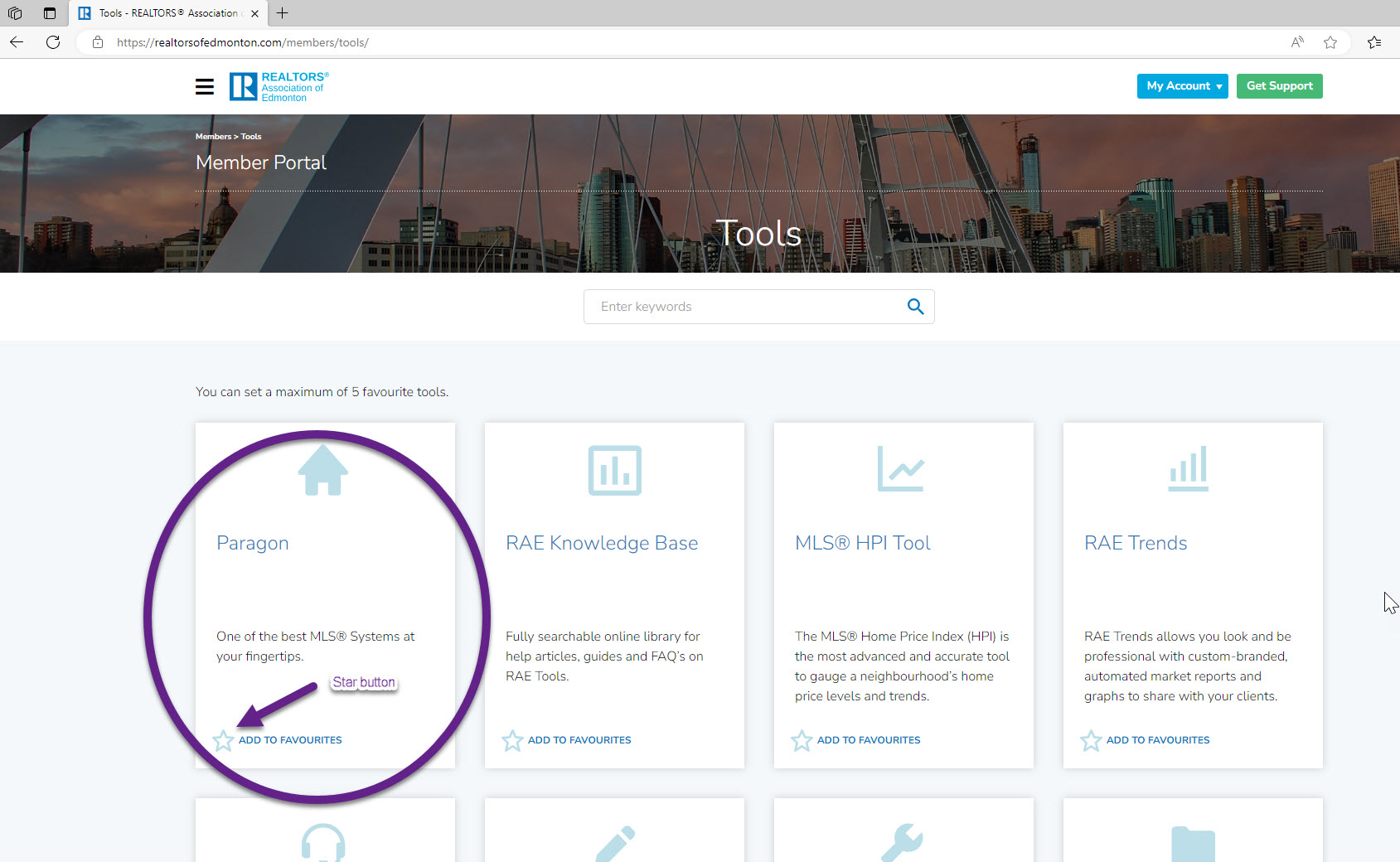 Go back to the main portal landing page and you'll see that newly marked tool listed as a shortcut under "My Tools".
Computer/Tablet screen view.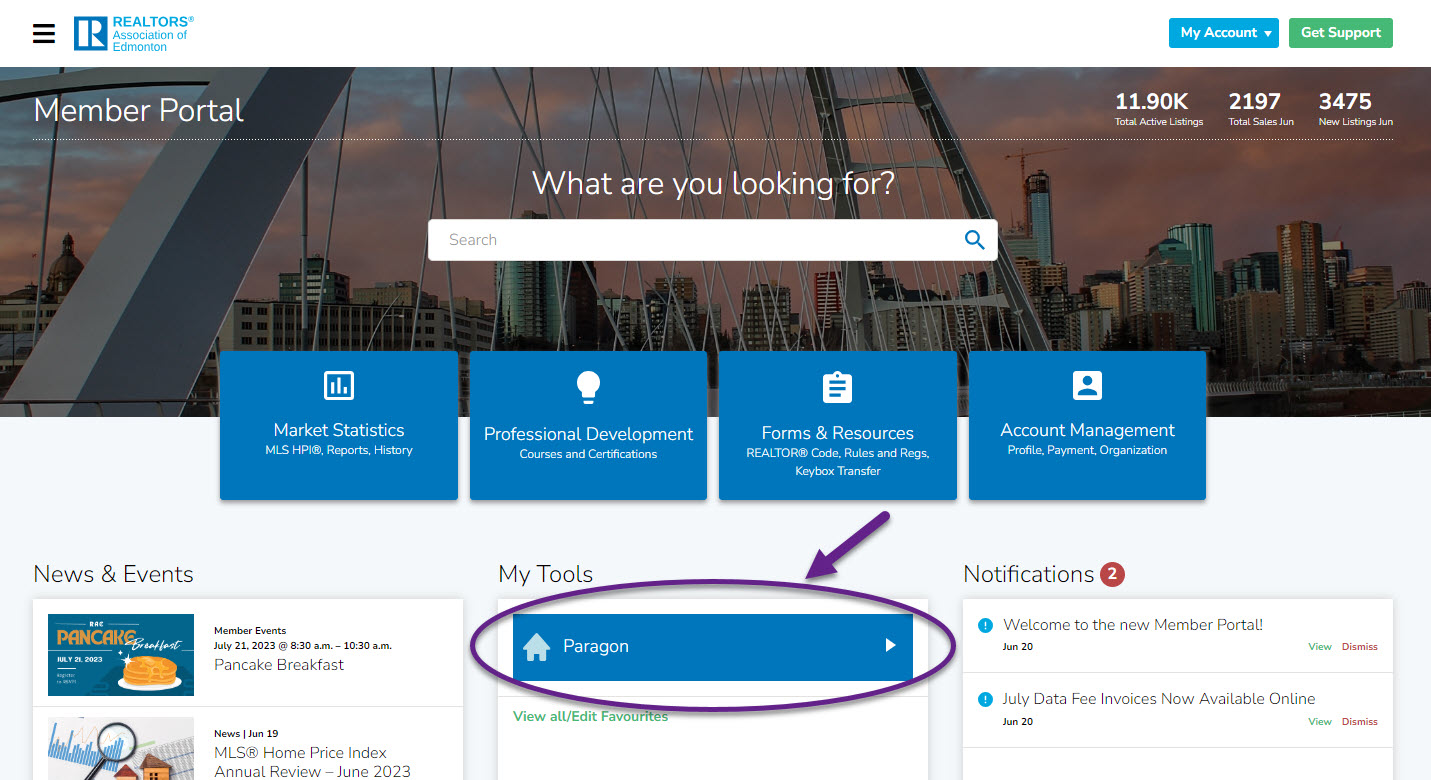 Mobile phone screen view.