Paragon stores manual and automated emails sent from Paragon. Manual emails are retained for 365 days and automated are retained for 60 days.
Click Contacts, then Sent Items.

The Sent Messages window will open as shown here: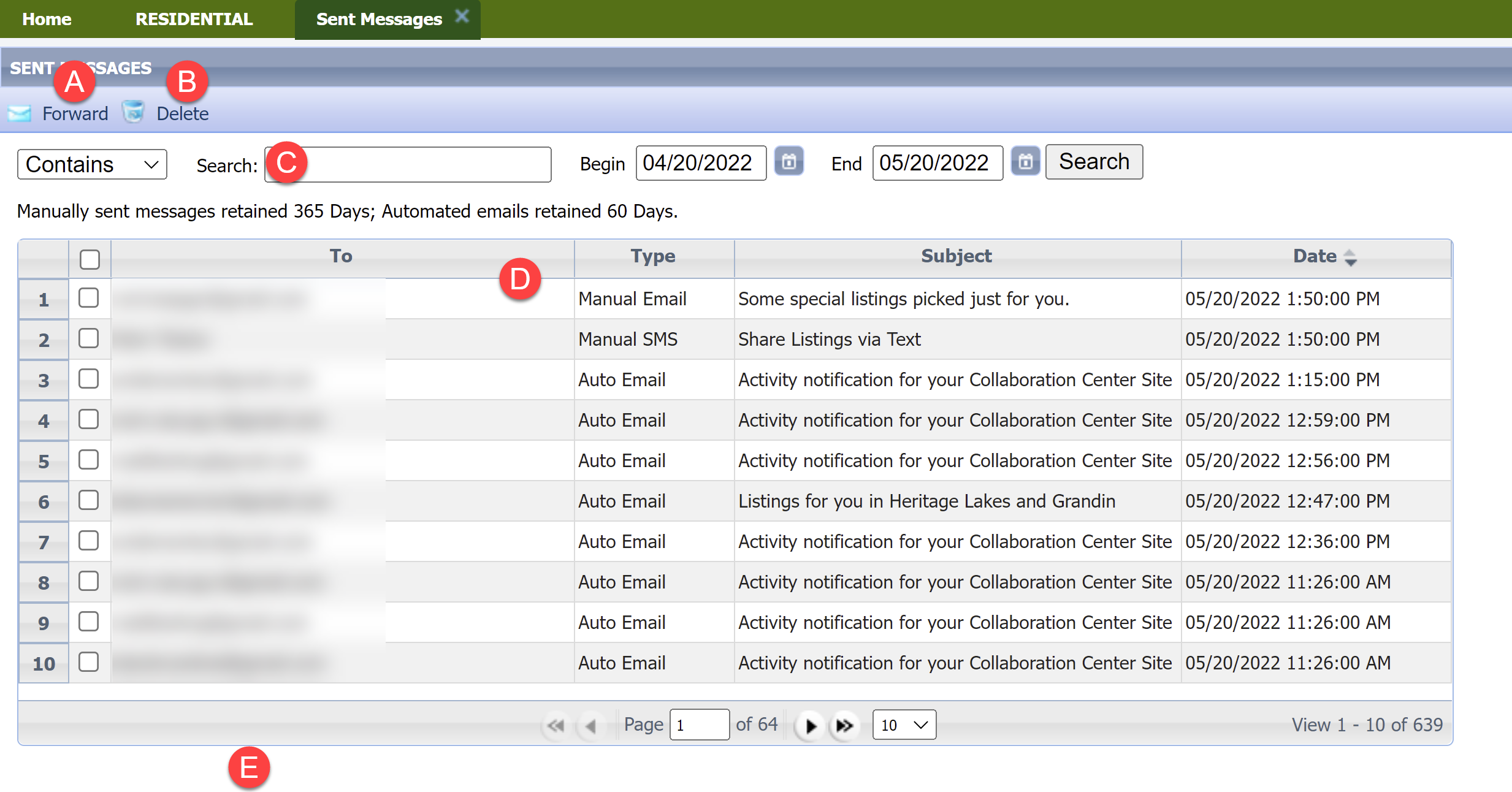 ---
The following describes the Sent Messages screen:
A - Forward: Select the email you want to forward, then click Forward to send the same message to another contact
B - Delete: Select the email(s) you want to delete, then click this icon to remove the email from your sent items list.
Note: This delete action can not be undone.
C - Search: Looking for a specific email? Use the search bar for a particular name for either a client or search name and/or search by a specific date range.
D - Sent Emails: Lists all of the sent emails. Automatically sorts newest to oldest.
NOTE: The list will display Manual emails for 365 days and automated are retained for 60 days.
The type column displays whether the message was manual or auto. Hovering over the contact name will reveal the associated phone number. Note: Text messages follow the same retention policy as emails.
LIM – Listing Expiration Notices in Sent Messages Log
Listing expiration notices have been added to the Sent Messages log to help users track them. We've also updated the subject line by adding the listing address where available. Listing expiration notices use the automated email retention settings (60 days).
E - Email Preview: To preview a selected email that was sent from the system. Clicking on the email will display the full body of the message in this window.
Note: Clicking on the email address will open a compose email window with that email address automatically populated, so you can quickly email that client.