If you have a licensed agent who is not a member of The REALTORS® Association of Edmonton but wants to access the keybox on one of your listings. As long as they are licensed Real Estate agents, you can grant them access.
---
IMPORTANT: According to RECA, only LICENSED members can be granted access to a property, if someone is not a licensed real estate agent in Alberta, and wants to get access to a property, it must be with a licensee in attendance.
Licensed Real Estate Agents from another association in Alberta could be granted access.
However: assistants, home inspectors, appraisers*, contractors, etc. do NOT qualify, and should NOT be granted access.
*Appraisers that are registered with the RAE have the option of obtaining Supra access.
---
We have a few simple steps to follow in order to make that happen.
you will need to manually grant a non-member access to one of your Supra Keyboxes. They will then receive a code to their smartphone so they can access the keybox at the predetermined time.
Login into the SupraWEB
https://supraweb.suprakim.com/KimWeb/Login.mvc/AssistantLogin/


Your Login credentials to login consist of:

Your eKey number (from within the app, not the keybox #)

and your 4 digit XXXX Pin

Then after you select the correct Association, click Login.

Under the quick link on the left select "Add Keybox"

Then from the top left Quick Links, select "Keyboxes"

You will see a list of all YOUR Keyboxes.
Click on the Key icon as shown below, for the Keybox that you are creating non-member access.
NOTE: If you do not see the Key icon, read the section at the bottom of this page to enable it.


The window will open allowing you to enter the phone number of the person that wants to access the listing ie: 780-780-7807 then click the tab key
You also need to enter the date and time for access (can also select all day).

Then click on Submit to save the information.
The other party will receive a text with details on how to access the property including the codes they will need to enter.
---

Do NOT see the Key icon?
If the key icon is not showing when you click on the keybox(as shown below), you will need to activate Non-member showings in your system settings.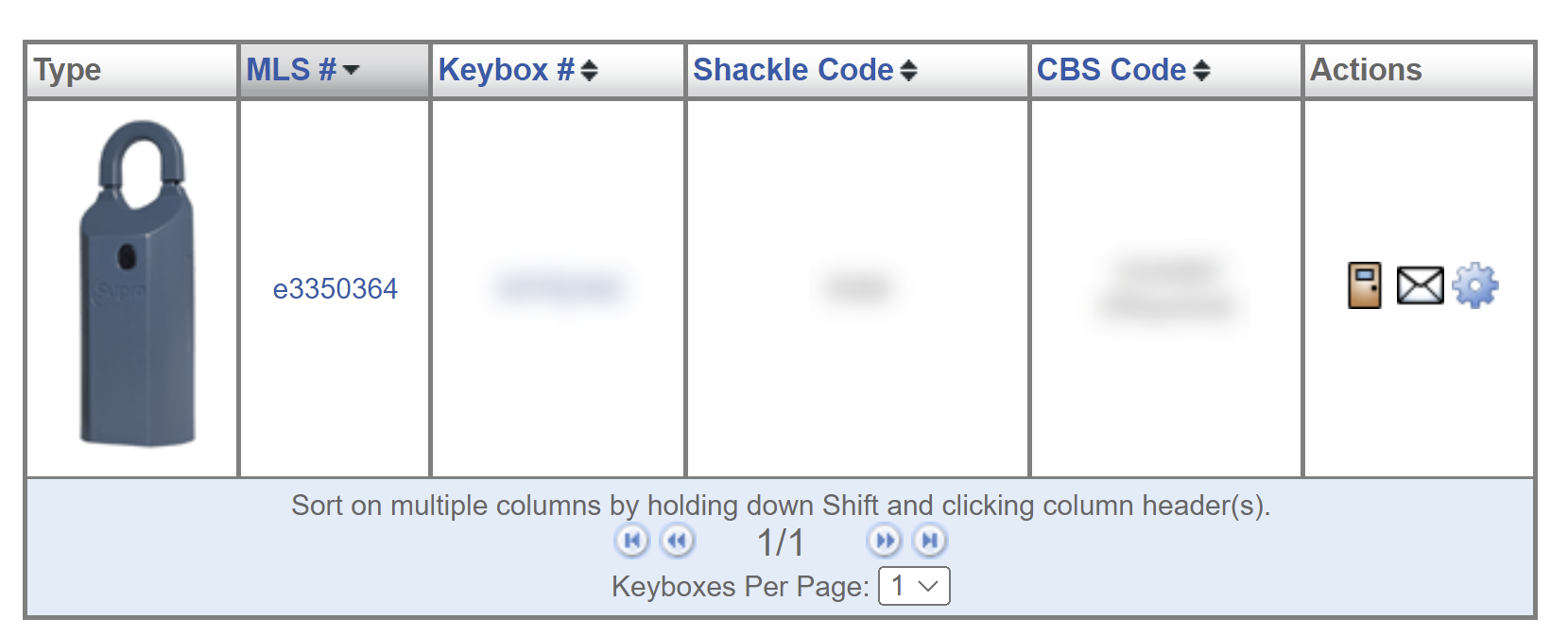 From the SupraWEB home page.
Click "Settings" then click "Non-Member Access"

Put a check in the box to "Enable Non-Member Access"
Read and then check off the "I have read...."
Click on "Save"

Then the key will appear as a clickable link on all your lockboxes for you to create Non-member Access codes.