Want to quickly see if a Pending listing has a time clause without opening the detail view
Add the 'Time Clause' and 'Time Clause Hours' fields to your spreadsheet.
From the spreadsheet, click 'Customize' then 'Fields'. Search for 'Time Clause' and select the two results. Click the 'Add' button in the middle. Select the two fields and use the 'Up' and 'Down' buttons to place the fields in your preferred location. Lastly, click 'Save.'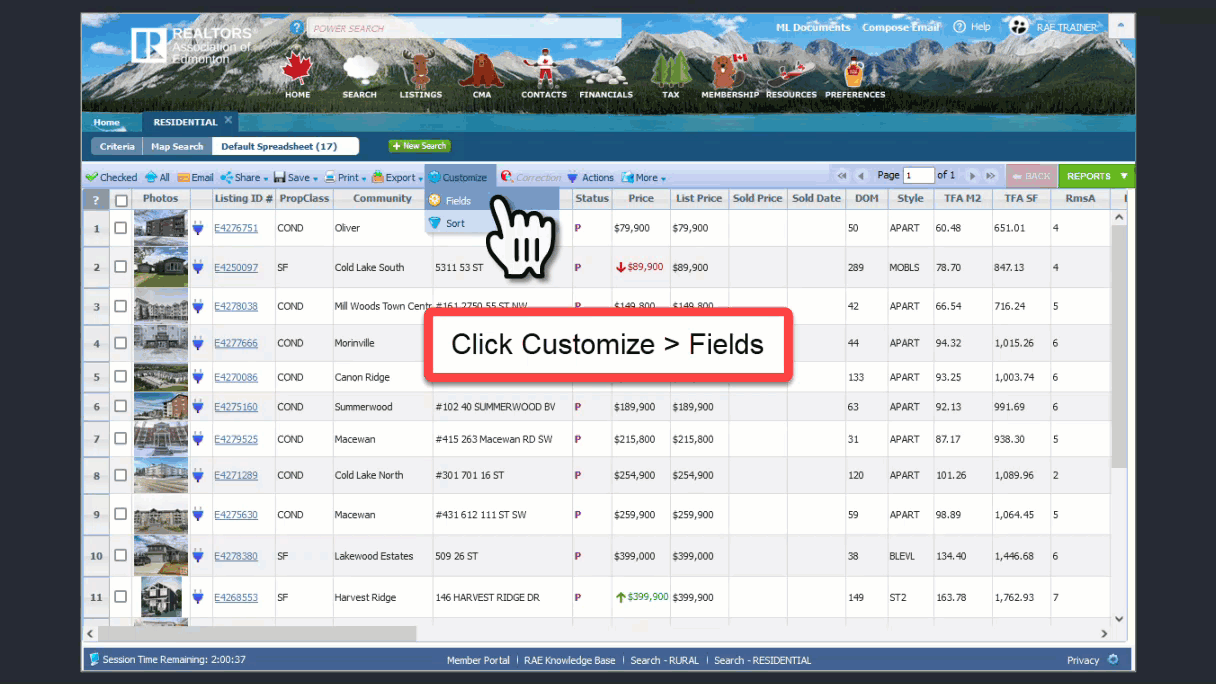 Learn more about Time Clauses on the Member Portal.
TIP! You can report your own listings as Pending, learn how here!