Paragon Connect can now access your last five searches. This is synced with Paragon Classic so the five searches you see are from either system. So if you are working on a search on Paragon Classic before meeting with a client, when meeting with them you can pull that search up quickly.
Tap the Folder icon in the bottom left.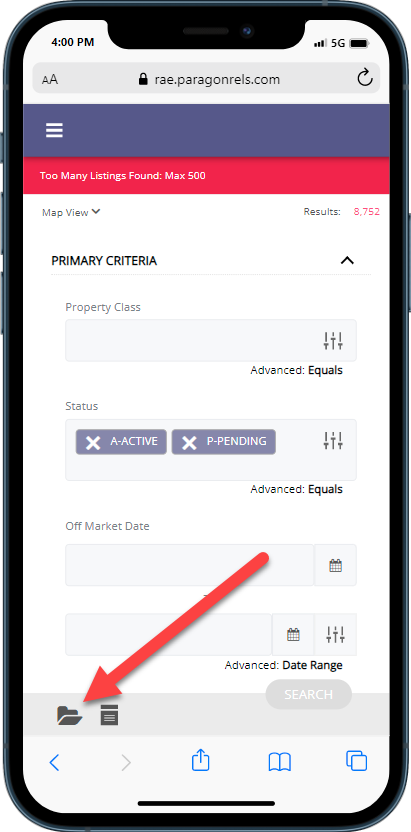 Tap the arrow to go directly to the search results or tap the criteria to load to the search form.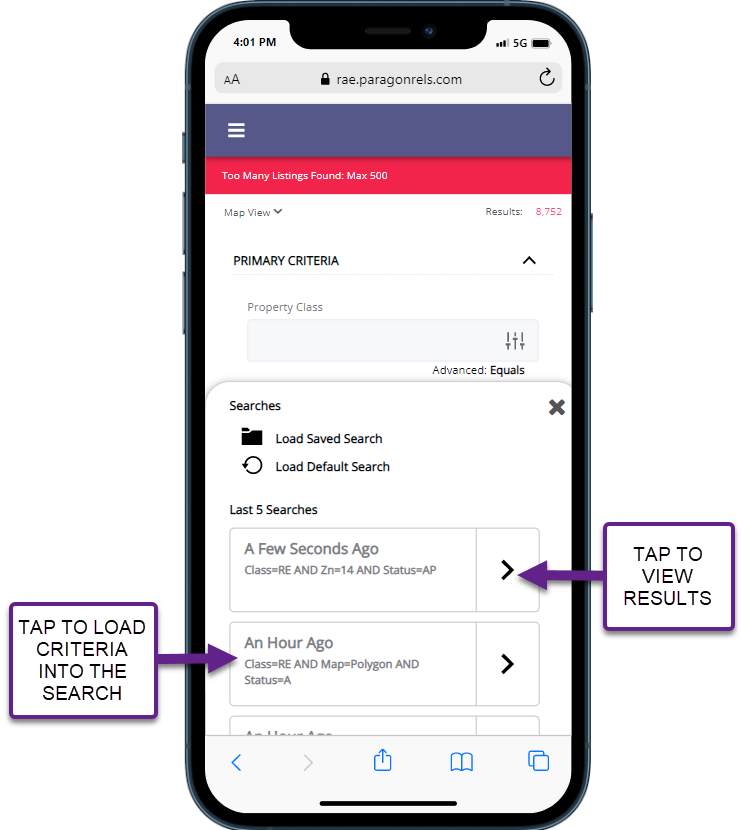 NOTE: You must view the search results to have a search show as a "last search."