To modify an existing email signature, you will need to create a new email signature with the modifications. Next, delete the old version and select the newly created email signature to replace it.
The following will guide you step by step through the process.
Part One: Create a New Signature
Step1: Click on the Preferences menu button, then click Email.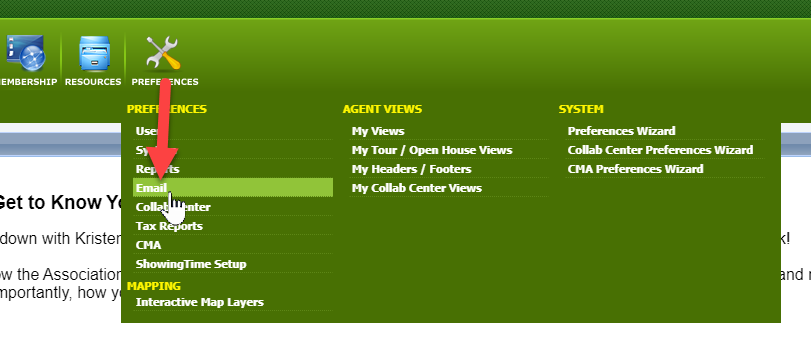 Step 2: On the left-hand side click on the folder Email Signature. A list of saved signatures will appear and the option to create a new signature.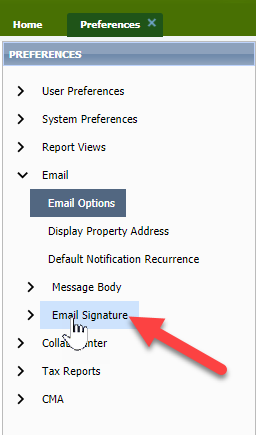 Step 3: Click Add New.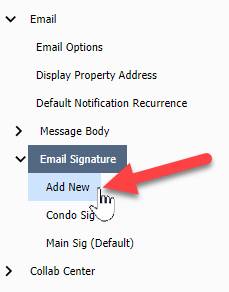 Step 4: Enter the Name of the signature and check the Default Signature box if you want to set this as your default. Then in the body of the signature, using the Rich Text Editor text box, a basic template will be provided. You can modify the template or delete it to start fresh. Your signature can contain graphics (logos/pictures) and different sizes and colours of text.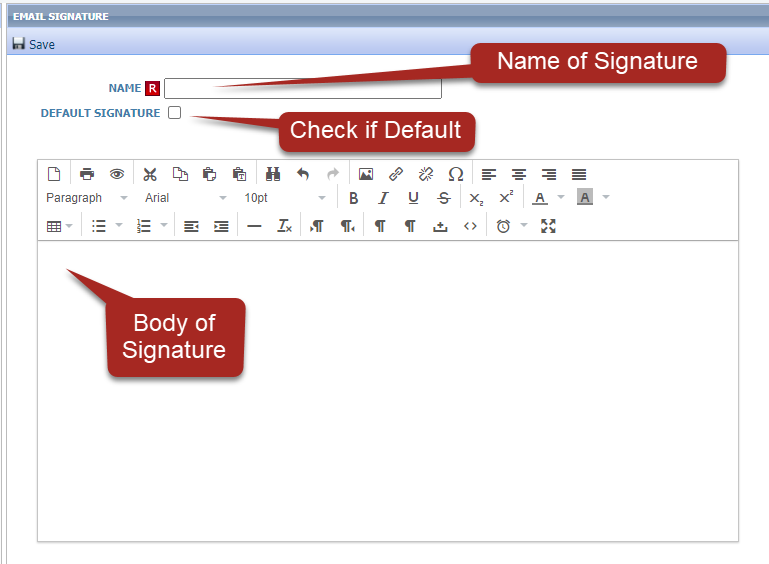 IMPORTANT: Your email signature must contain the following items to be compliant with CASL (Canada's Anti-Spam Legislation):
Your Name
Your Broker Name
A physical address (your broker's or your own)
A contact method (website, telephone or email address)
Side note: All emails from Paragon automatically include the option to unsubscribe which is also part of CASL.
Step 5: Once you are happy with your signature, click Save at the Top of the page.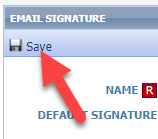 Part Two: Update Email Notifications
Step 1: Click on the old email signature, then click Delete.
Step 2: A pop-up window opens confirming you want to delete the signature and if you want to replace the signature for the email notifications that currently use the signature to be deleted. Select the new signature with the updated information.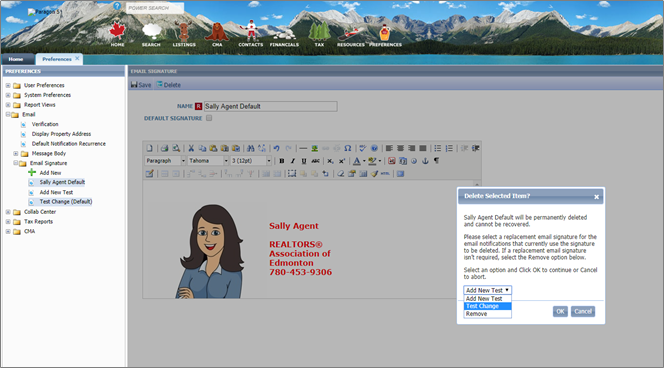 If a replacement signature isn't required, select the Remove option in the dropdown.
Step 3: Click OK to continue.