Calculated Auto Adjustments for Numeric and Feature Fields
This enhancement allows each user to create and save adjustment values to current system fields (numeric and features only) that can be applied to CMA comparables, and automatically calculated based on field values. Feature fields and Numeric fields can be added to the Calculated Adjustments table.
When applied to comps in CMA with the Calc Adjust button, the adjustment value is added to each comp, and the total adjustment for that field on each comp is automatically calculated.
Preferences > CMA > Calculated Adjustments > Numeric fields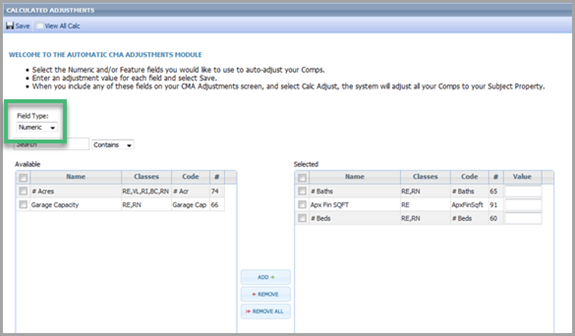 Preferences > CMA > Calculated Adjustments > Feature fields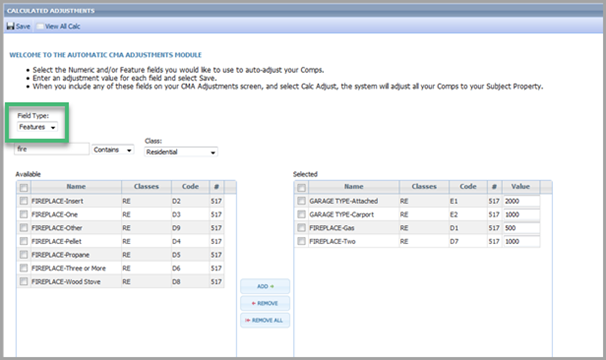 Calculated Adjustments applied to CMA Comparables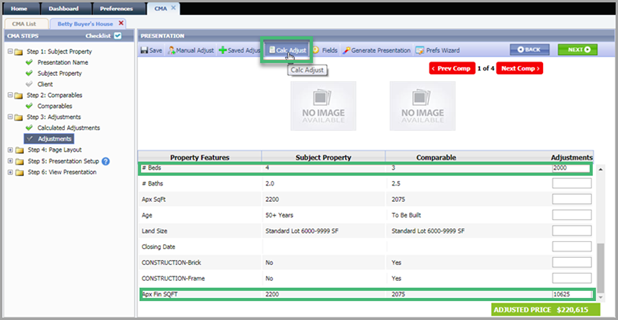 Adjustment Values for CMA Comparable Reports
The addition of the adjustment value on the Summary of Adjustments and CMA Comp Report Horizontal allows the end-user to see how the adjustment value was derived. This is especially useful if using calculated adjustments.
CMA Summary of Adjustments Report.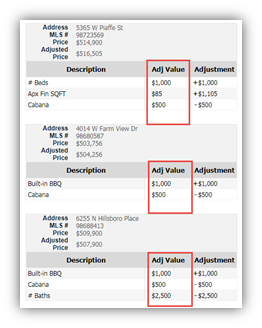 CMA Comp Report, Horizontal