Paragon Connect allows you to edit photos and even add new images right from your device.
Add Photos
From the Menu (

), tap Listings.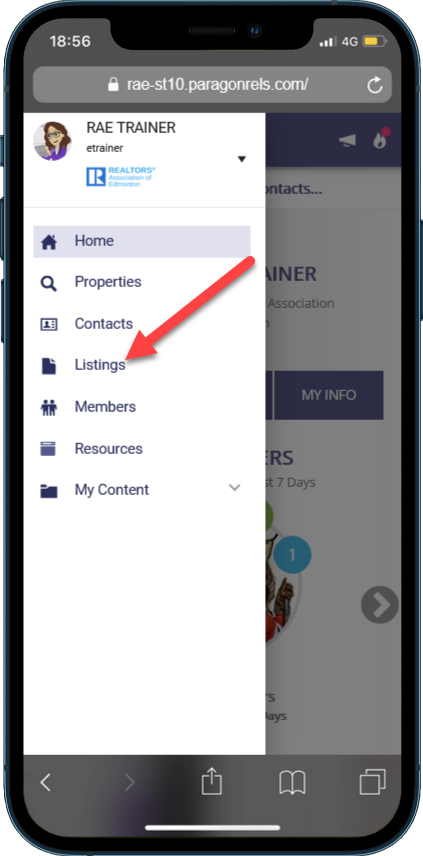 Next, tap Published.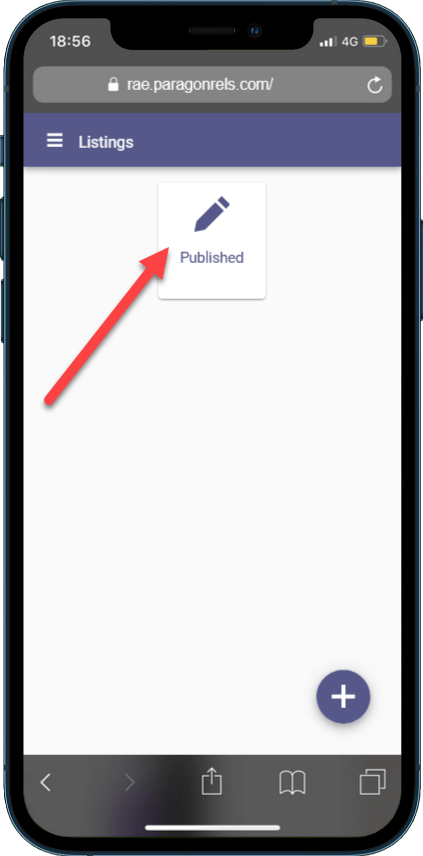 Tap the photo on the listing you want to edit the image to open listing maintenance.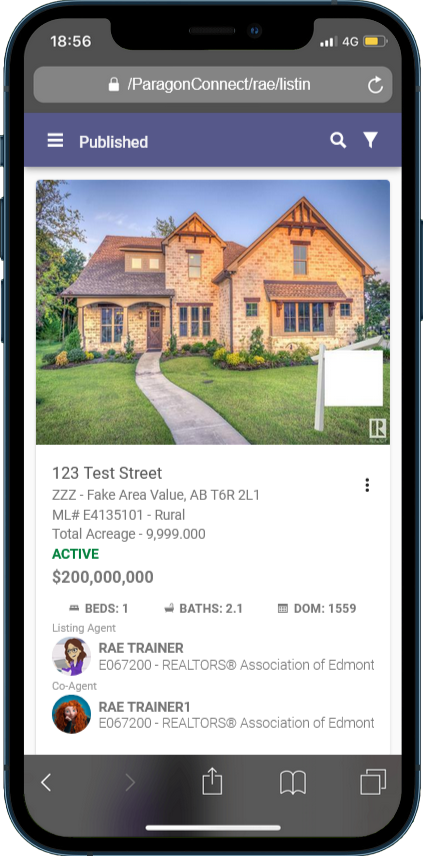 Tap the photo icon on the photo to edit.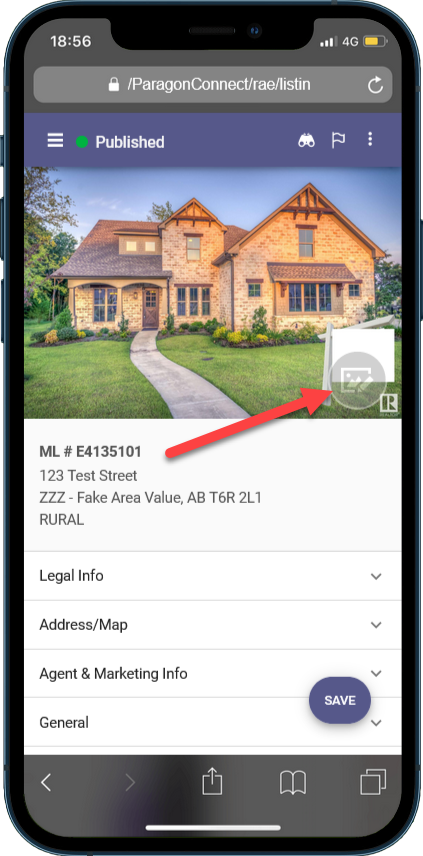 Tap the plus sign at the bottom of the page to add photos. On top of that screen your phones image browser will open. Here you can tap Browse (Android)/Photo Library (iPhone)to see other images in your smartphone or click the Camera to take photo with your smartphone.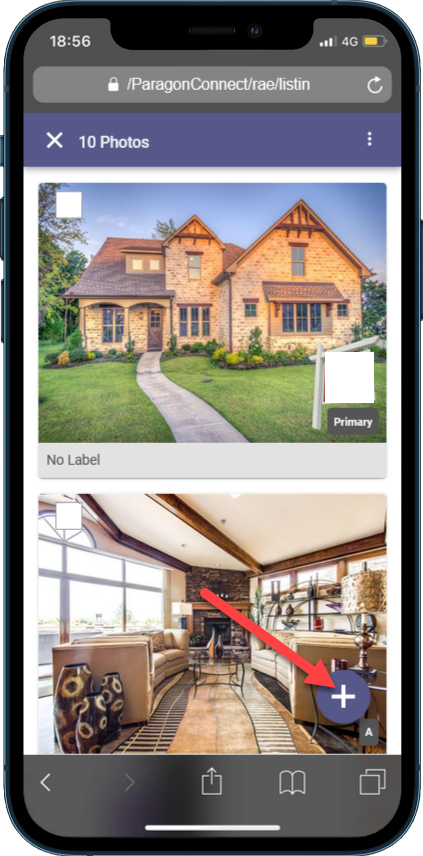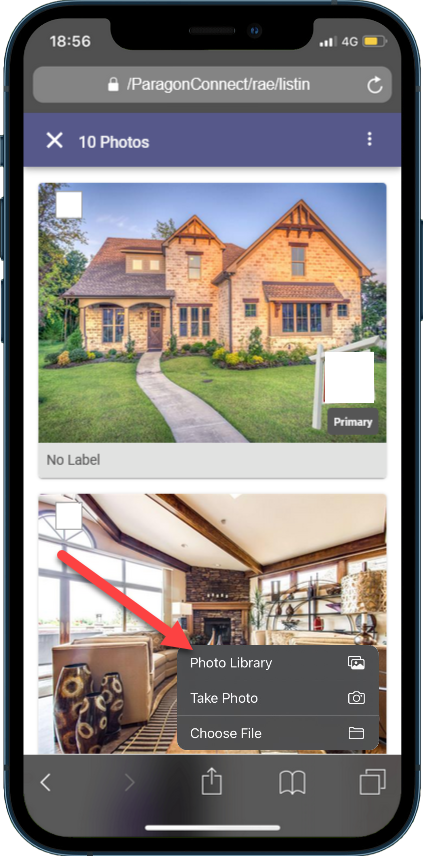 Once you take the photo, tap Use Photo. Or if selecting from your library, tap Add. Your photo has now been added at the end.
Edit Photos
Tap the checkbox on the photo you want to edit, then tap the 3 dots menu. Tap Image Editor.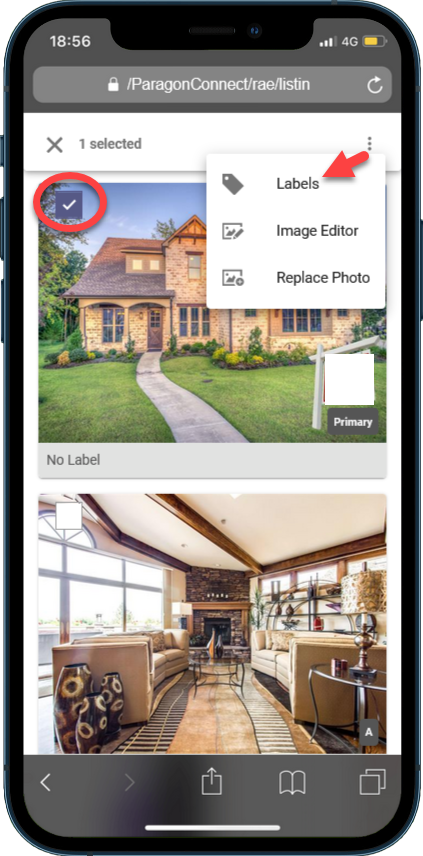 Here you can Crop (1), Rotate (2) or add a Shape (3).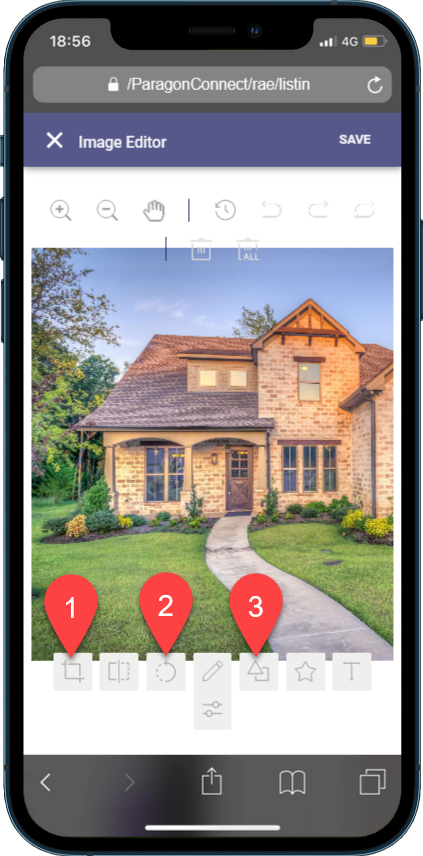 | | | |
| --- | --- | --- |
| | TIP! If you have your sign in the photo (which is not allowed), you can add a shape over it! This way you don't have to retake the photo. | |
Add Labels/Descriptions
Label gives you the opportunity to choose an image label as well as type a description for the image that will display on Paragon.

Reorder
If you want to reorder the images, tap the 3 dot menu at the top right. Next, tap Reorder. Drag and drop the images to the order you want them and click Save.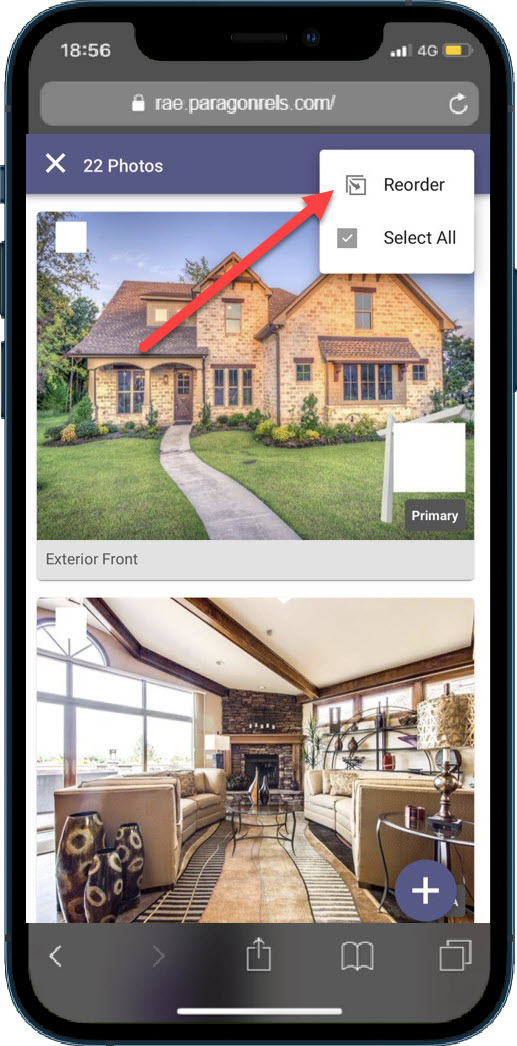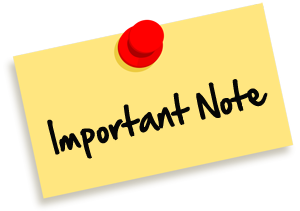 Any changes made to the images on Paragon Connect are instantly visible on Paragon Classic and will therefore also display on any Client Collaboration site that is showing your listing.
If you want to reorder the images, you do need to do that from Paragon Classic Listing Maintenance.