The results page has a few main components:
Search Results Page
When you have a list of properties you can choose to view the list in three ways by clicking on the "v" link in the top left corner of the page to access:
Thumbnail view
Grid view
Map view
Or you can click on any property to access a property detail view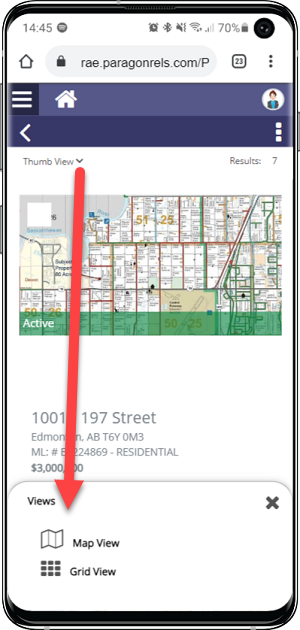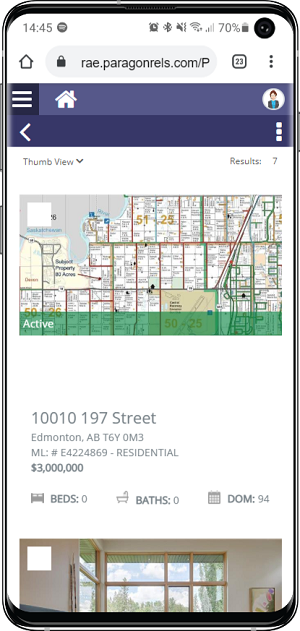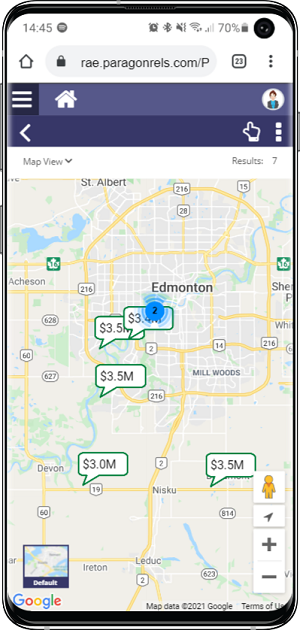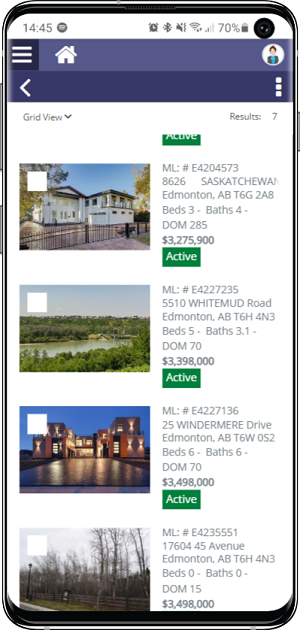 The thumbnail report and grid view will load 20 listings by default and lazy load additional listings as you scroll down.
Property Details Report
The Property detail report in Paragon Connect contains more than just listing fields. Scrolling down you can see that It contains a variety of tools, reports, analytics, and more.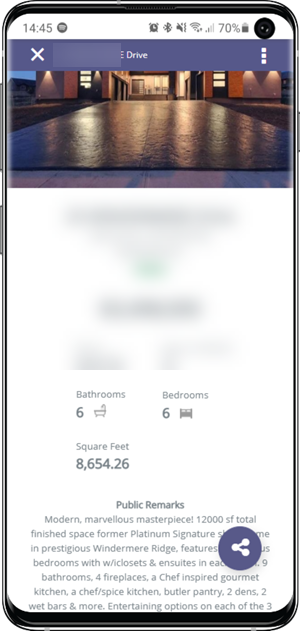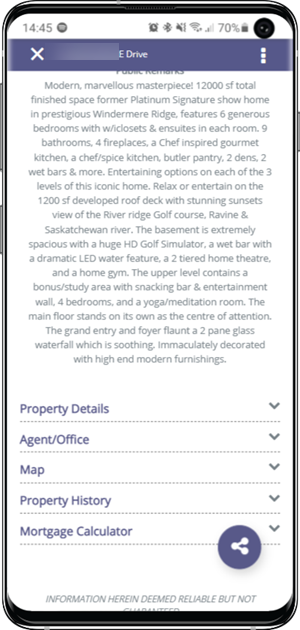 Report Features
Photo gallery by swiping left and right, or by rotating your phone sideways you can also view them in landscape format.
Agent/Office will show the listing agent and broker office contact information.
Map will allow you to zoom in on the map and view the map as street view or satellite view.
Property History will display the MLS® tracked property history including listing, expiry and sale dates.
Mortgage Calculator to do a rough calculation of payments.
**Important to always check with the client's financial institution as these numbers are estimates only.
The property details page also has two primary action icons
Share Icon
Clicking on this Icon in the bottom corner of the listing, will open a set of additional icons where you can select to:
Send an SMS Text message from your device
Copy a Collab Centre Property Link to your device clipboard for sharing
Send an email from Paragon which will look like the image shown below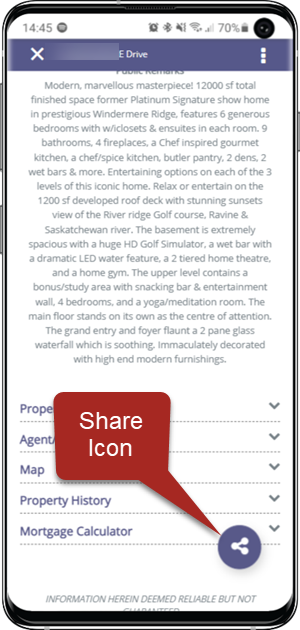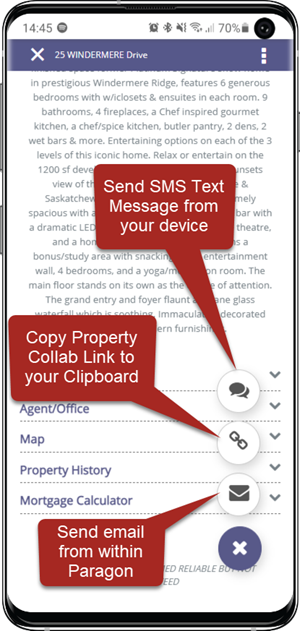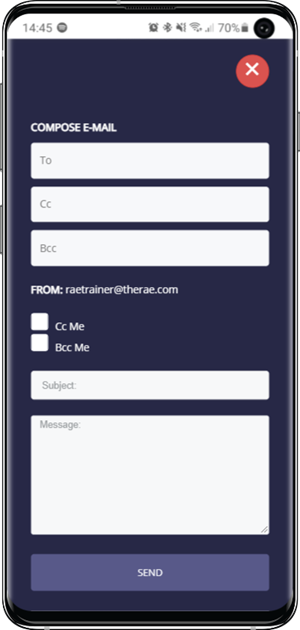 Clicking on the triple dot icon in the top right corner will open a new set of menu options on the screen for you to:
Add to Cart either creating a new cart or add to existing cart (click here for more info)
Driving Directions which will use your device's location to guide you to the selected property
Third-Party Integrations:
Cloud CMA: Property Report
Cloud CMA: Flyer
Showing Time - to book your showing from within the app
(Note: if there is no Showing Time icon it means the other agent has the Showing Time app disabled)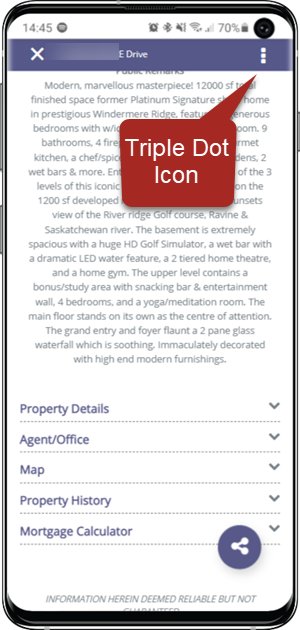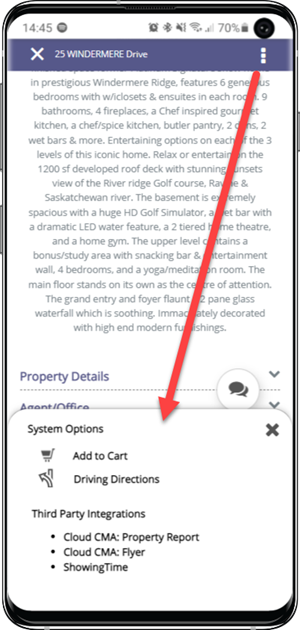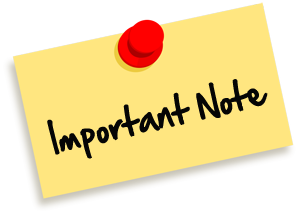 When exiting the property detail page click on the "X" in the top corner of the property details page, and do not use your browser's back button.