A listing cart is a location where Listing ID#'s are saved for you and/or your clients. If you find specific properties that are outside the parameters of your clients' searches and you would still like to send them, you can save the properties to a listing cart. Automatic Notifications can be turned on to notify your clients of new listings added to the cart or changes on listings in the listing cart. The listings will appear in the client's "Agent Recommended" folder.
IMPORTANT! Listing carts are the same for both Paragon Connect and Paragon Classic. So it doesn't matter which you use the carts are synched and visible on both in real-time.
Click here to learn how to add listings to carts using Paragon Classic.
Add to Listing Cart
Want to quickly open the properties you are showing your clients? Save them to a listing cart and you can quickly find them while on the go.
With listing cart capabilities, you will be able to collect and store listings from anywhere in Paragon Connect. Whether you are running a property search, power search, open house, etc. you will find the ability to save and store listings in a listing cart.
On a result view, select one or more listings.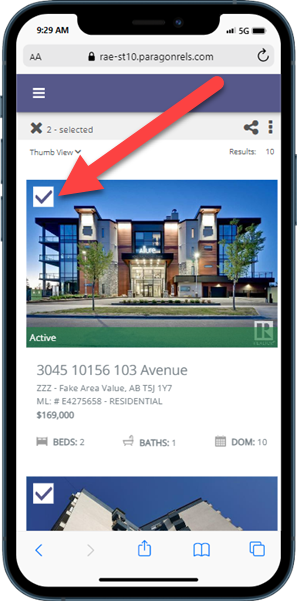 Tap the 3 dots menu, then tap Add to Cart.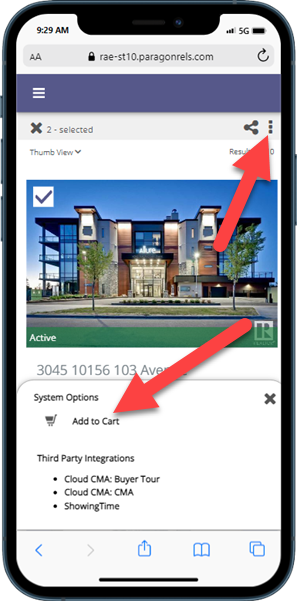 Choose an existing cart or create a new cart with the + icon.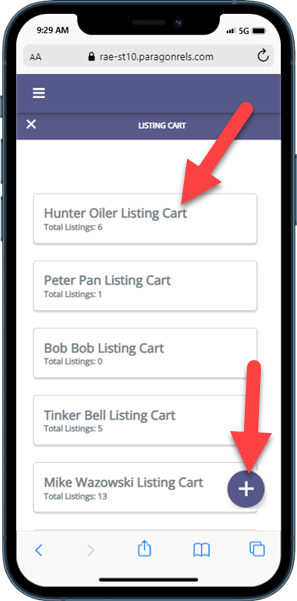 Learn how to add listings to a cart on Paragon Classic here.
Access your Listing Carts
You can quickly view your listing carts by tapping on My Content under the left navigation menu then tap Listing Carts.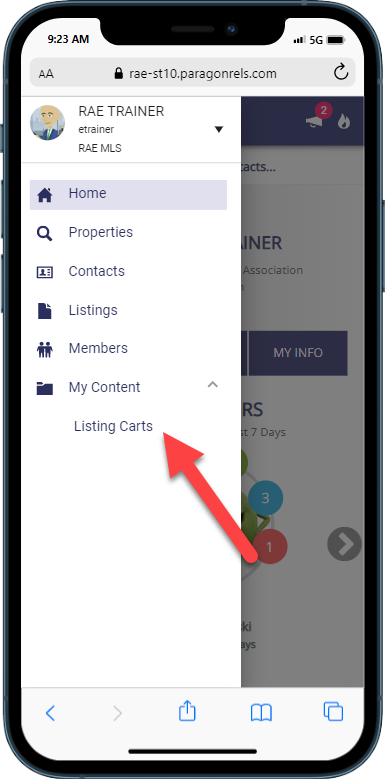 Here you can instantly view the listings in the cart by tapping on the cart name. Tap the 3-dots menu to rename the cart or even delete the cart altogether.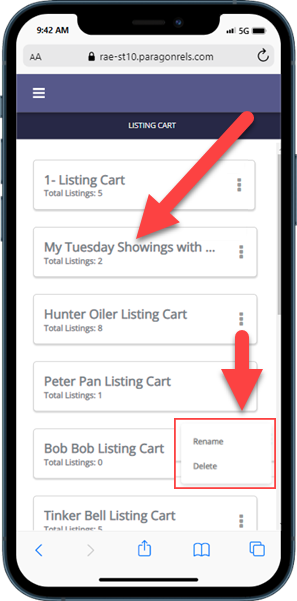 When you view the cart you can also remove individual listings you no longer wish to include in the cart.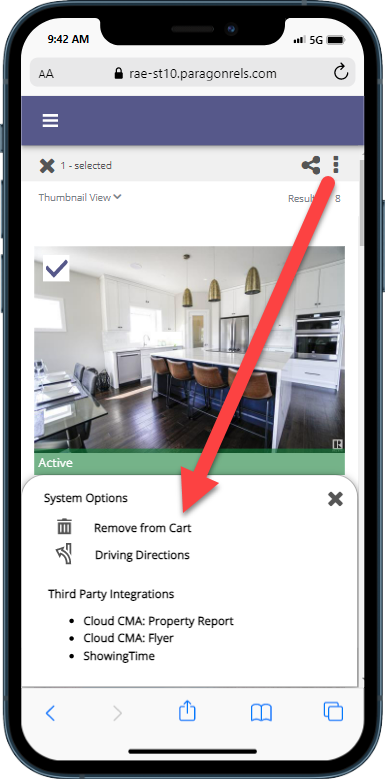 Syncing Listing Carts
Listing carts created in either Paragon Connect or Paragon Classic will display in either application. Carts, listings, and modifications all work together to provide you with a seamless experience. You will find all the listing carts you created in Paragon Classic available in Paragon Connect and also vice versa.
Paragon Classic (Search>Listings Carts)
Paragon Connect (Menu>My Content>Listing Carts)