From the main Paragon Connect Dashboard Menu, select "Tours and Open Houses"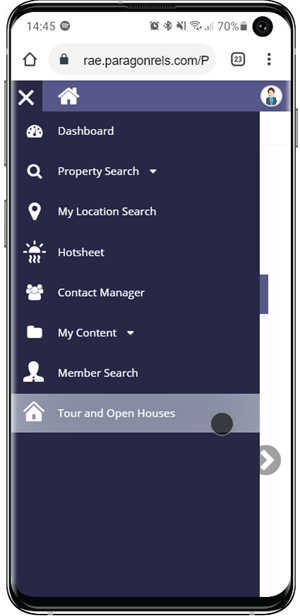 The screen will show the following options: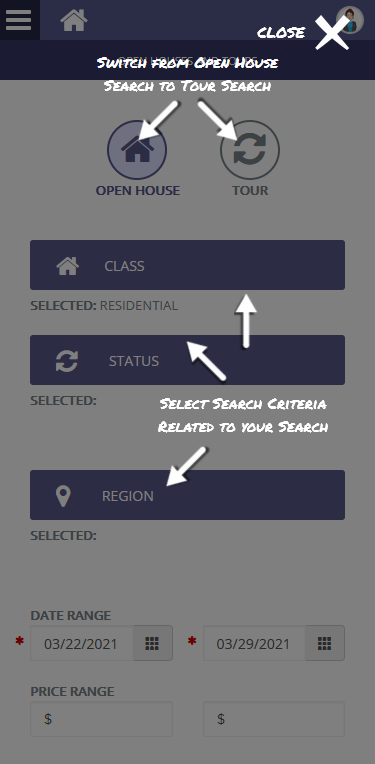 The search results include the Date, Time, and Comments for the Open House or Tour.
Open House Results
The results will show in either Thumbnail, Grid or Map view and will have the specific Open House or Tour Details as part of the display.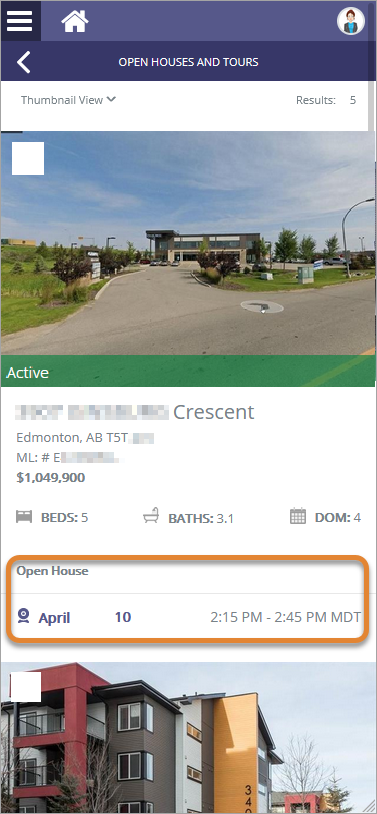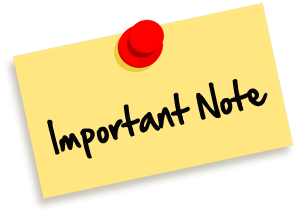 At this time only Virtual Open Houses and Tours are permitted due to COVID Restrictions imposed by AREA.