| | |
| --- | --- |
| | From the Menu, tap or click Properties. You can search by the following Location (search near your location or a point of interest), Hotsheet, Tour and Open House and By Class. |
Search by Class
The search form uses your default search for each class. At this time you can only view up to 500 results maximum.
Save Searches
Tap or click on the Save icon at the bottom of the screen.

Tap Save Search.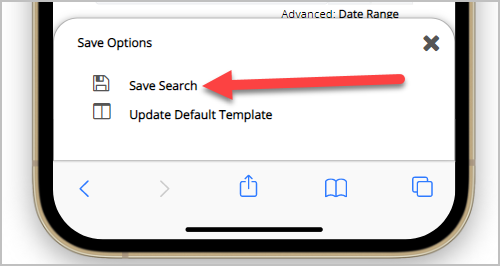 Enter a name for your search and tap Save. To assign to a contact, learn more here.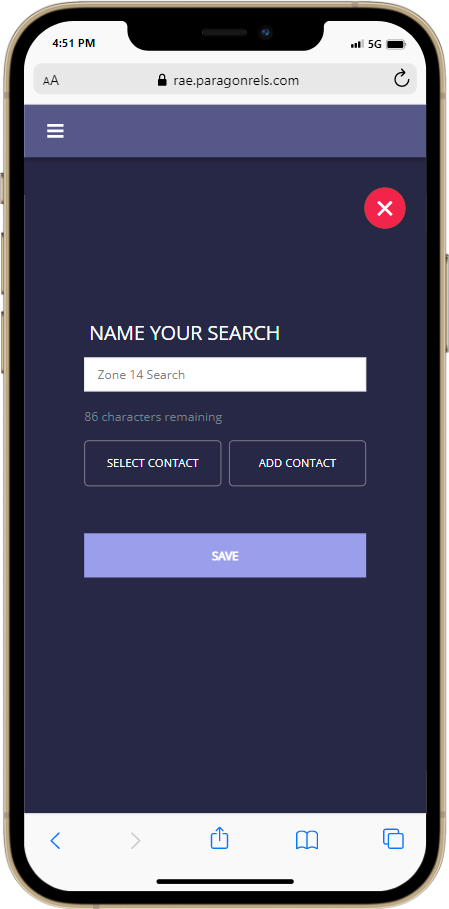 Your search is automatically available to use on Paragon Connect and Paragon Classic.

Load Searches
Tap the folder to access your saved search options.Here you can Load Saved Search, Load Default Search and open your last five searches from Paragon Classic and Connect.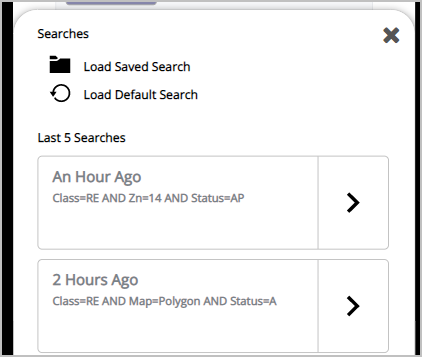 View Criteria
Tap the page icon to display only the search fields with criteria. Tap again to view all search fields.