How do I search for Foreclosures?
You can use either the "Features (Multi-select" or possibly the Remarks fields inside of Paragon.
To use the "Features (Multi-Select)" function in Paragon.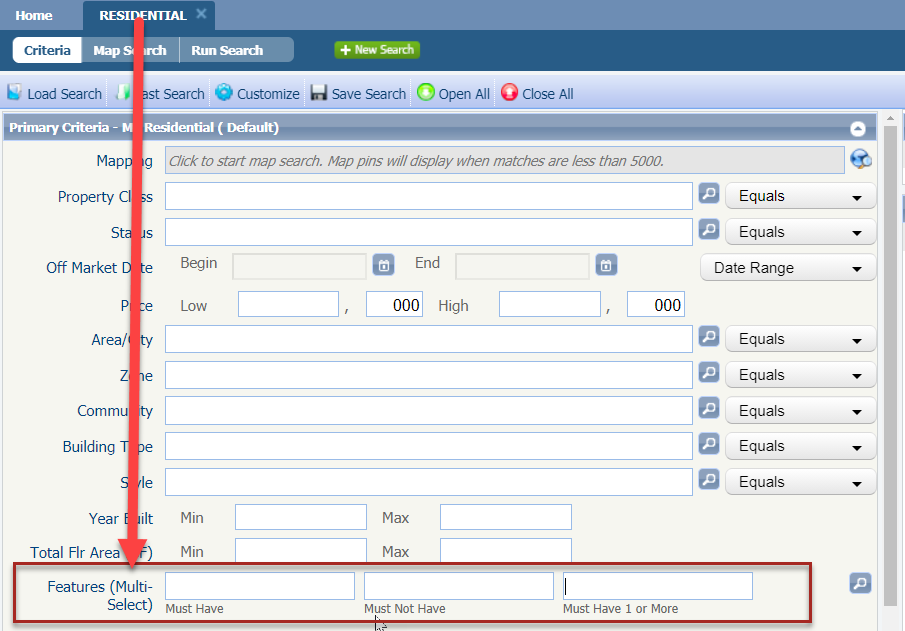 You can either start typing in the Must Have 1 or More box and the options will display based on the text you enter, and when the correct option appears you can click it to add to the list.


Or you can click on the magnifying glass on the right side:


After you click on the Magnifying Glass scroll down in the list until you get to the "Ownership/Interest" category and click on the down-pointing triangle to open the window.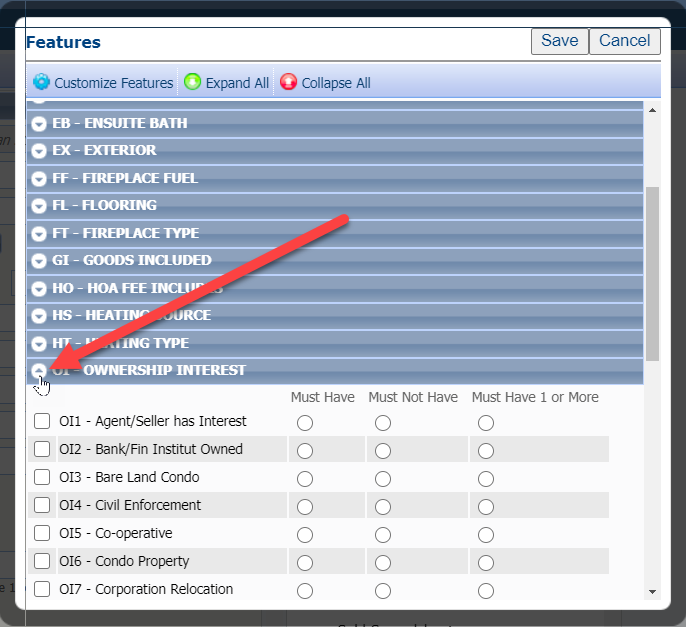 Select under the "Must have 1 or more" column the fields:
Foreclosure
Bank/Fin Institute Owned
Judicial Sale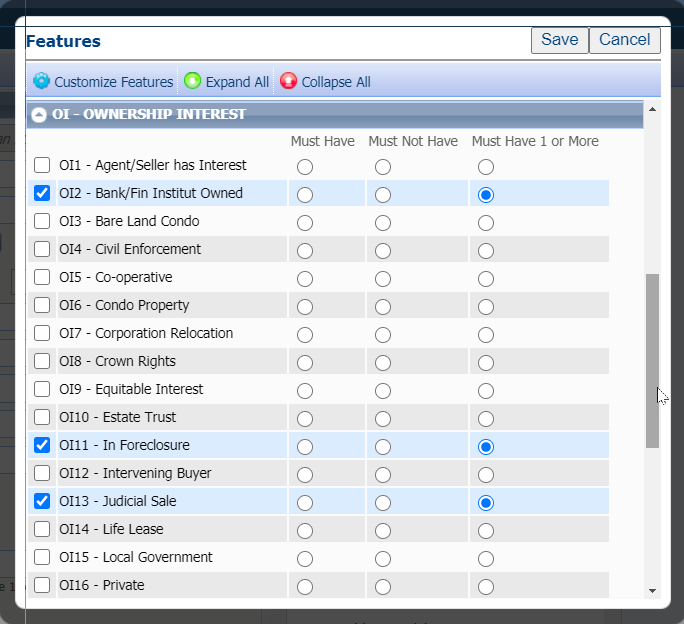 If you do not get satisfactory results you may also want to search through the Remarks on the listings.
From your search page click on "Customize" then "Fields"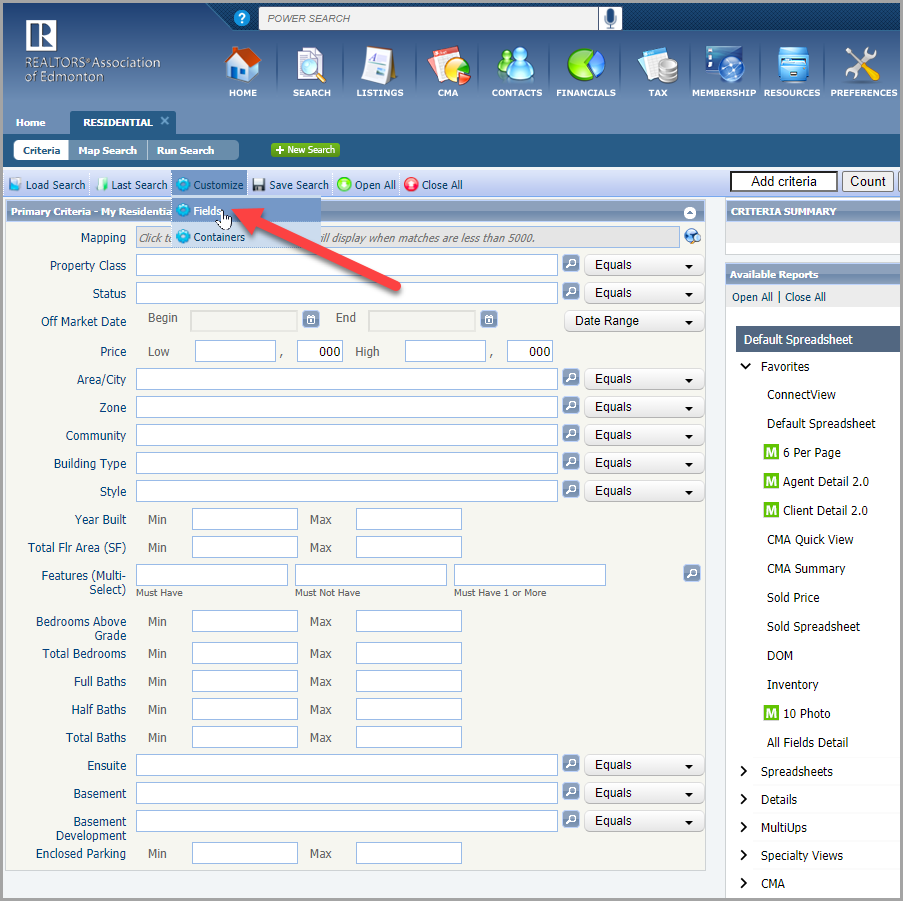 Then in the Find Box at the type, type in "remark", this will display the two remarks fields.
Put check marks in both boxes and then click on "Add" in the middle of the screen.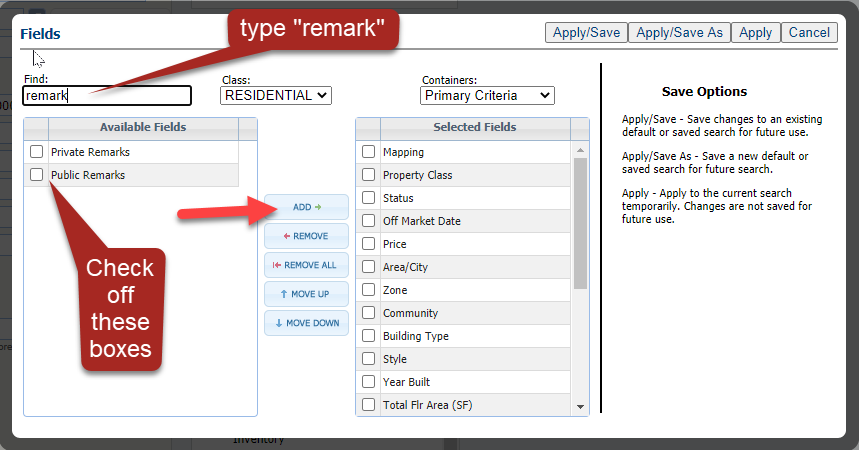 Note: You can move them up and down in the selected fields list to place them in whatever order you wish.
In the top right corner Click on "Apply" or if you want it there permanently click on "Apply/Save".
The two remarks fields are now added to your search template: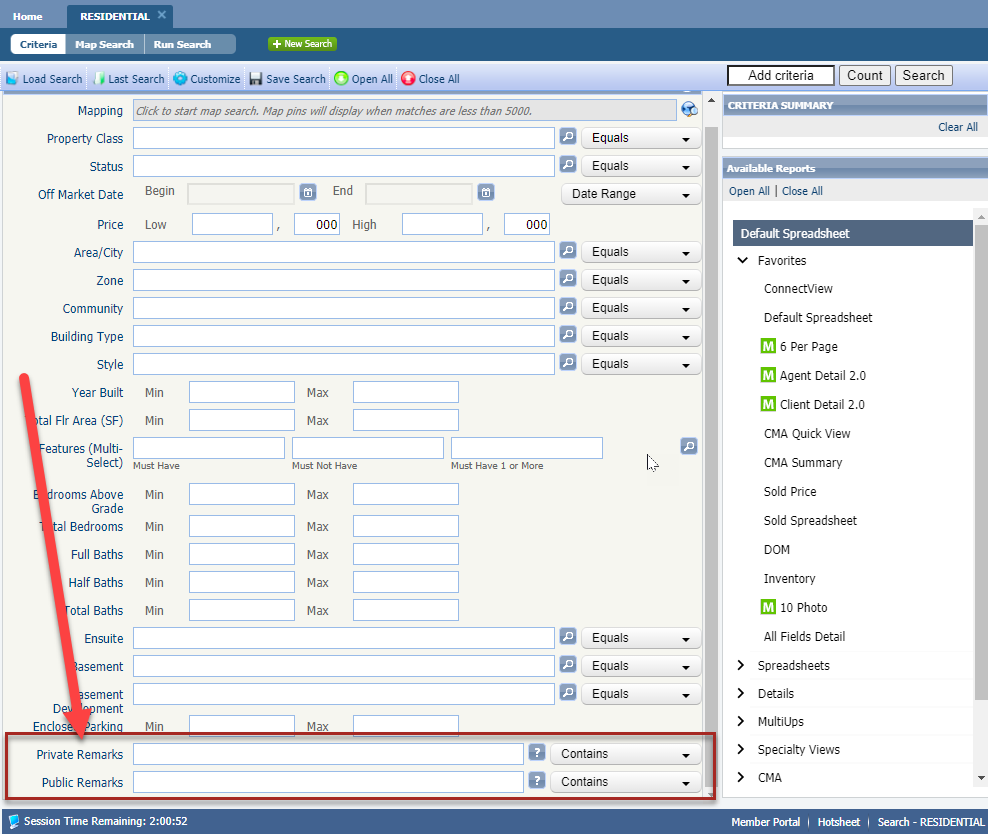 Add in the words that you wish to search for and then from the drop down on far right side make the appropriate selection: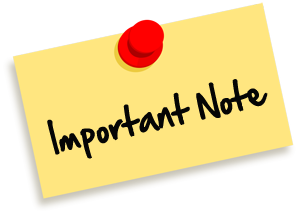 If you add in all the criteria from the selection boxes and something into both remarks fields you are narrowing your search down and you may not get any results as you are asking for a property that has it flagged and also written in both remarks. You may need to run a number of searches to compile your list of properties.