As members of The RAE, you have the option of adding your social media accounts to your member profile on the Member Portal. By doing so, when a member of the public searches for your name on REALTOR.CA the member will now have a direct link to their social media pages.
All the information you add on this page becomes part of your member profile on the public REALTOR.ca website as well as becomes part of the feed that gets sent to the DDF (Data Distribution Facility) which is the data that is accessed by you and your companies' websites.
The SEO on REALTOR.ca website will help to get all of your information more searchable.
You can add in links to Facebook, Twitter and LinkedIn social media accounts. As well you can also add a link to your website.
Once you have added the links they will appear as shown on the agent search results page: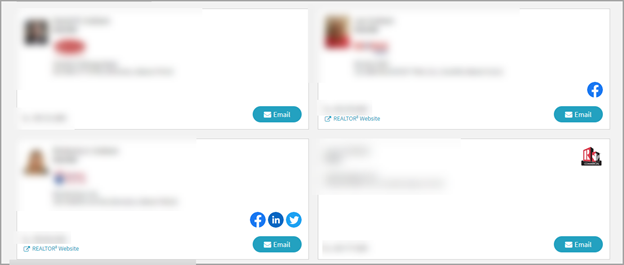 All of the information will also display when the public click on the members personal page: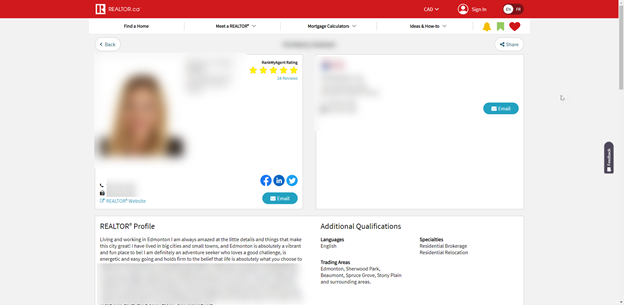 From the Member Portal page go to the "My Account" dropdown menu in the top right corner and click on "My Profile".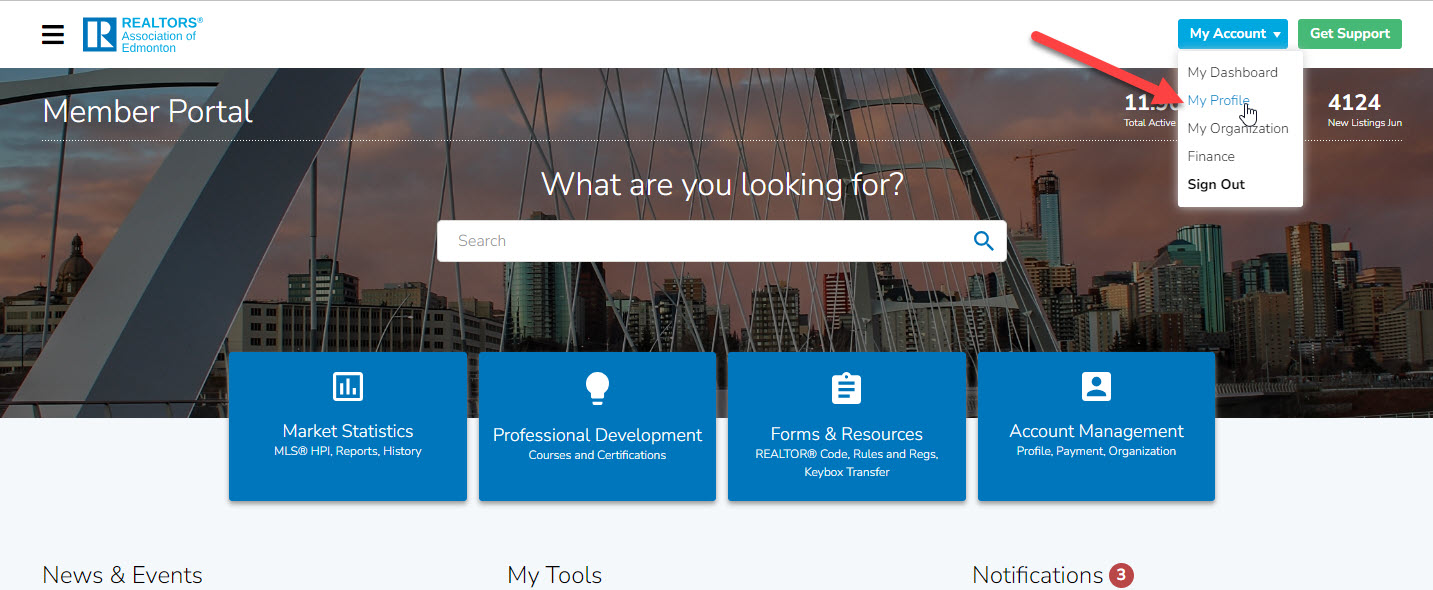 Scroll down to where you see "Social Media" you can add in Facebook, Instagram, LinkedIn, Twitter, website and Youtube account URL's:



Facebook must be: "https://www.facebook.com/your.name"
Please ensure you do not just put "facebook.com/your.name"
Instagram must be: https://www.instagram.com/yourname/
Please ensure you do not just put "instagram.com/yourname"
YouTube must be: https://youtu.be/ViDeOcodeDirectLiNk
Please ensure you do not just your channel link as it will not work properly
LinkedIn must be: https://ca.linkedin.com/in/yourname
LinkedIn links should be reformatted to replace www. with ca (see above example). Doing this ensures that non-LinkedIn users can still look at your public page.