Once you have completed your search and have the results. If you wish to save this search and then send auto-notifications to your client you need to follow the steps shown below.
NOTE: You can save ten searches for each contact.
Step 1: Starting on the search you just completed for your client, hover over Save Search, then click Save Search As.

Step 2: The Save Search As... pop-up window will open. Click on the Contact tab.

Step 3: Create a unique and descriptive label for the saved search in Name your Search.
NOTE: You cannot use special characters, such as ! & * @ % in the search name.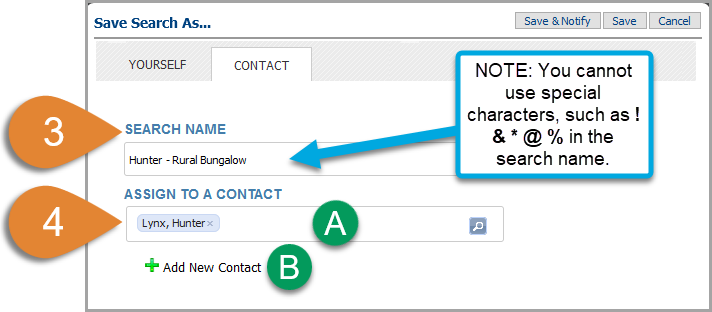 Step 4: Next you need to assign the search to a contact. You have two options:
A. If the contact is already in your Paragon Contacts, enter your contact name or click the Magnifying Glass to pick from your contact library.
B. If you need to add a new contact, click Add Contact.
Step 5: Click Save & Notify. A new tab will open in the buyer activity page for this contact.

Step 6: By default, the notification type is Collab Center (aka Collaboration Center). Click the drop down to choose Email, for the traditional email notifications or Off to disable all notifications on this search.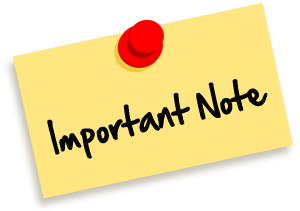 If this is your first saved search for a client you will need to click "Send Welcome Message" at the bottom of the screen. If you have already saved a search then that option will not appear and the search with the matching results will become part of the clients' Collab Centre portal.
Not sure which Notification type to use?
Read more about the Collaboration Center vs. Email here.