What is Hold Harmless?
Hold Harmless is a provision in an agreement under which one or both parties agree not to hold the other party responsible for any loss, damage, or legal liability.
Why do we need it?
We are receiving calls from Members advising us there are properties being listed on RAE's MLS® System as seller occupied but in fact, are vacant. This is a misrepresentation of the property and will not be covered by REIX should any loss or damage occur to the property.

If occupancy shows the seller occupied on Paragon, REALTOR.ca will map the address for the public to find it. If the occupancy shows vacant, new or showhome, it will not be searchable on REALTOR.ca UNLESS you get the Hold Harmless signed, by your seller, removing any liability against you, and your Brokerage.

It is important to sit down with your sellers and discuss the potential risks of displaying the address of a vacant home on REALTOR.ca. If your seller wishes for the address to be displayed on their vacant property, they will be required to sign a hold harmless form. The form can be found at the bottom of the page.
Who can update the information in Paragon?
As of April 21, 2022, a Listing Agent with brokerload access can update the Hold Harmless field in Paragon to indicate the form has been signed. It is the listing brokerage's decision whether you are required to submit the Hold Harmless form to the brokerage or keep it in your files.
This change allows vacant property addresses to be displayed on REALTOR.ca sooner rather than later and there are no further delays.
Have a signed Hold Harmless form? Follow this quick guide to display the address on REALTOR.ca and Third-Party Sites.
Step 1 - Click on Listings, then under Maintain, click Listings.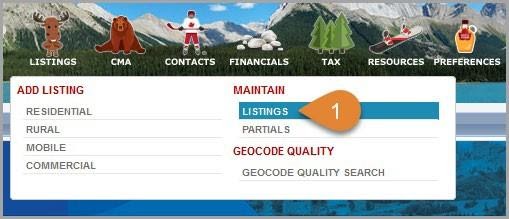 Step 2 - Find and double-click the listing you need to maintain.
Step 3 - The Hold Harmless Y/N field is in the Address/Map container. Click Close All and click on Address/Map to quickly jump to the field.
Step 4 - The Hold Harmless Y/N field defaults to No, change to Yes. (Note: This field appears for your agents but is greyed out.)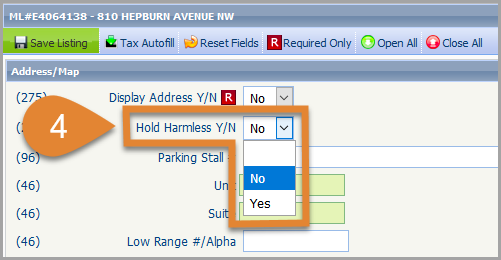 Step 5 - Change Display Address Y/N to Yes.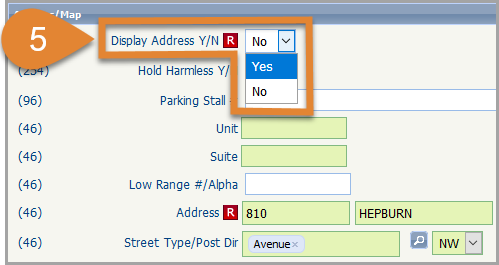 Step 6 - Click Save Listing.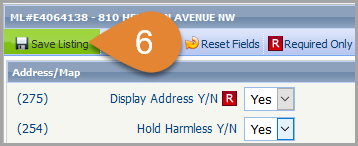 Click below to download the Hold Harmless Form.