Are you looking for a safe method of showing homes to your clients?
Try a Virtual Showing!
It gives your clients the ability to view the home while providing comfort and safety to all involved. The vendors limit the number of people inside the home and the clients limit the number of homes they go into.
Talk to the Listing agent beforehand and decide who will give the actual virtual tour of the home.
Then simply book the showing the normal way using Showing Time except for the type of showing, select "Virtual Showing".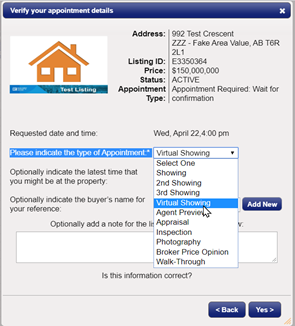 Then at the confirmed time log in to whatever medium has been discussed, could be anything from:
Facetime
WhatsApp
Facebook Messenger
Skype
Zoom
or any of several other video chatting options.
The clients looking at the home can talk and interact with the agent showing the home and get a good feel for the property without ever stepping inside.
Try out this "New and SAFE way" to view and show properties.