See also:
How to View your Broker or Branch Invoices
Login into the Member Portal realtorsofedmonton.com
Then click on "Account Management"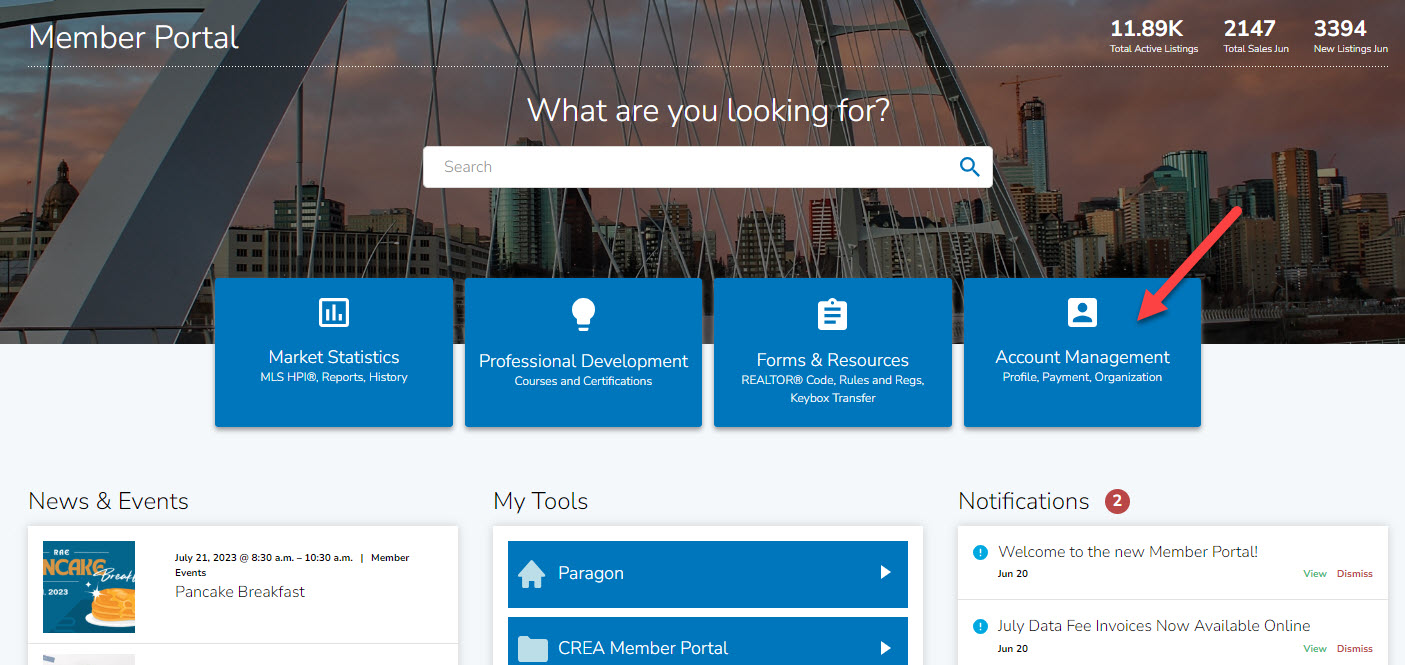 If the browser didn't open on the Dashboard page, choose that tab.
On the page that appears similar to below, choose your Organizations name.

This opens "My Organization Profile" - From here click on "click here" near the bottom of the page.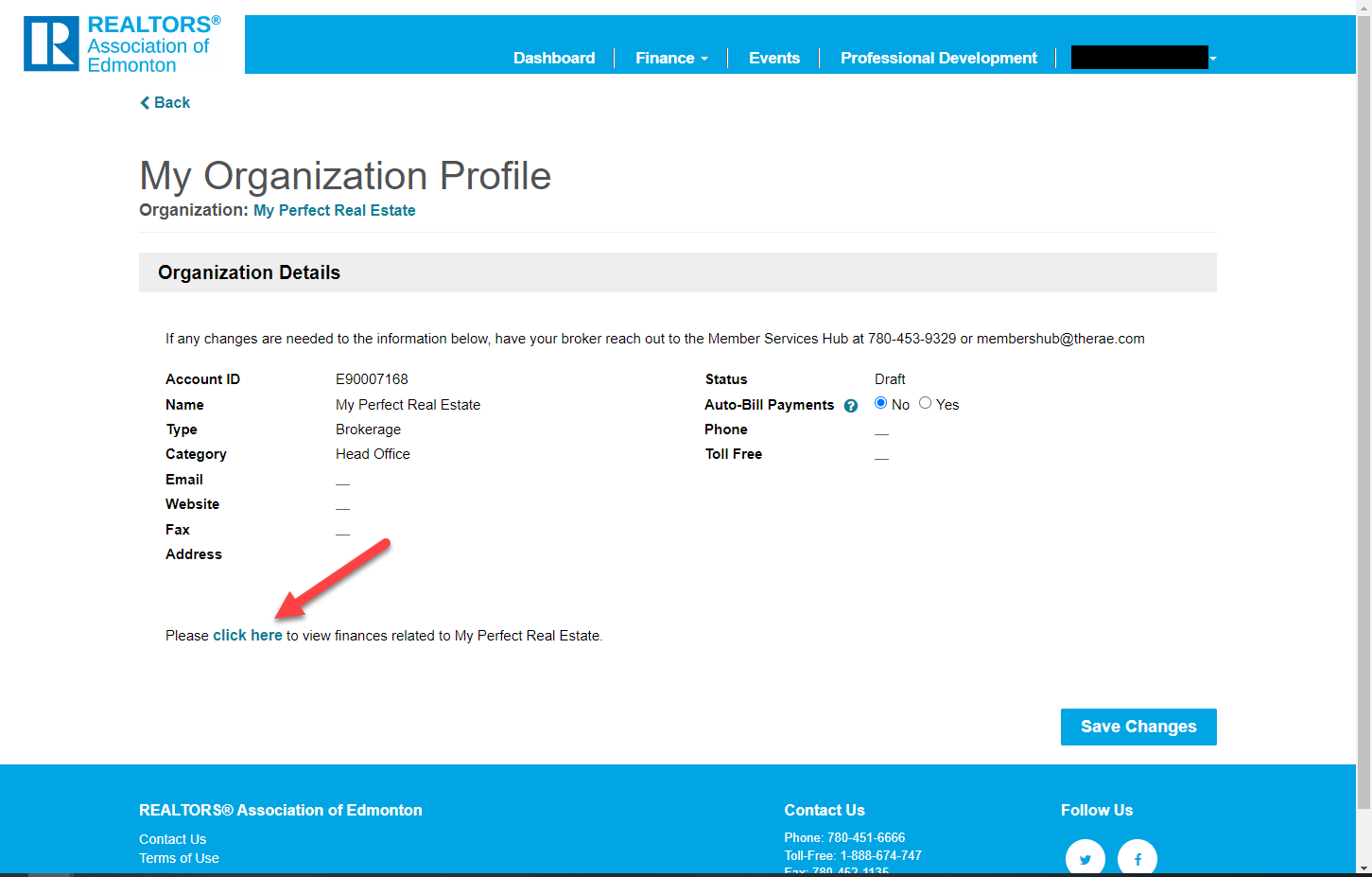 The page that opens has three sections that contain; Paid Invoices, Outstanding Invoices and Outstanding Member dues.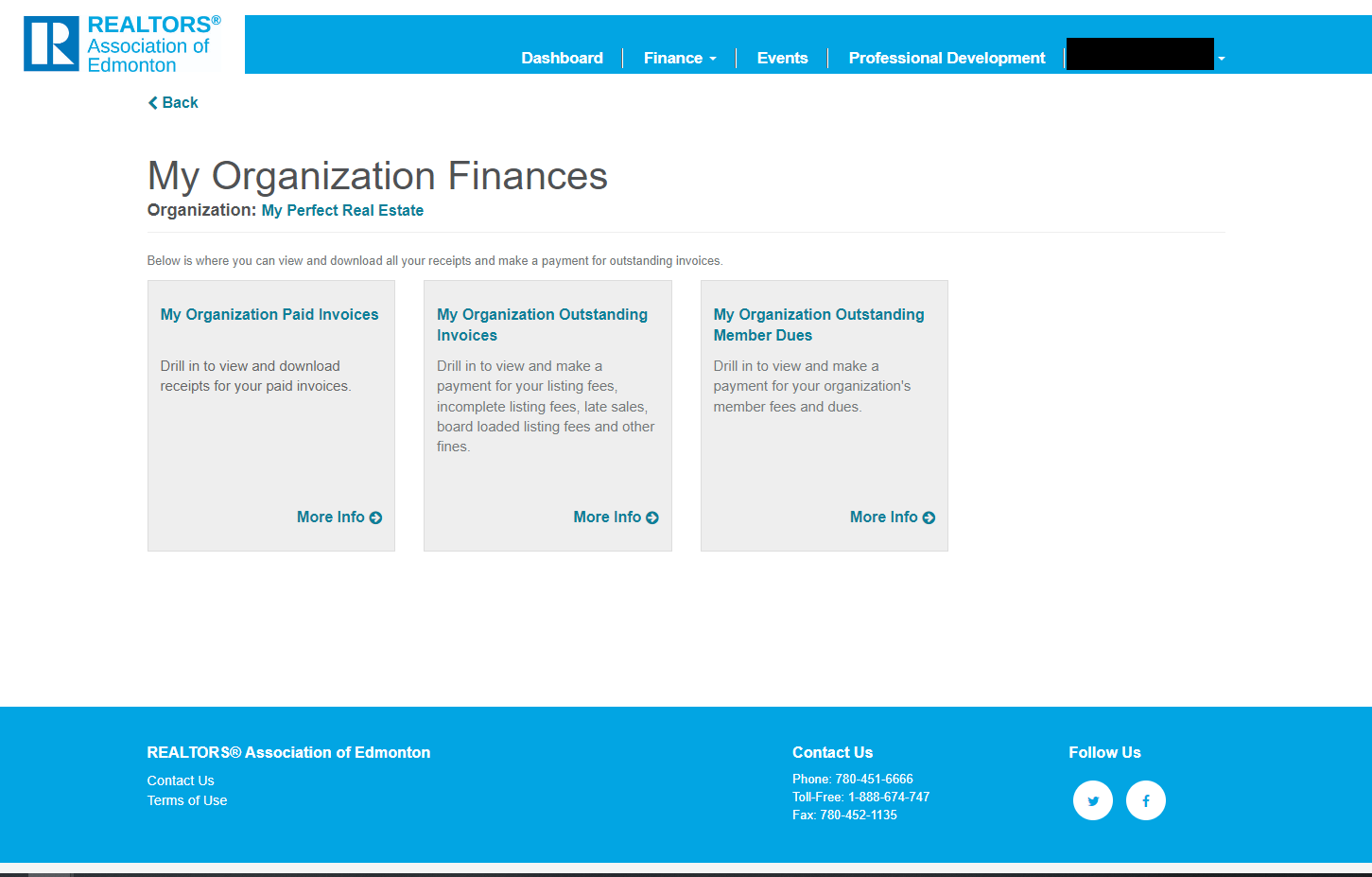 "My Organization Paid Invoices" will take you to a list of invoices which can be opened by selecting the invoice number.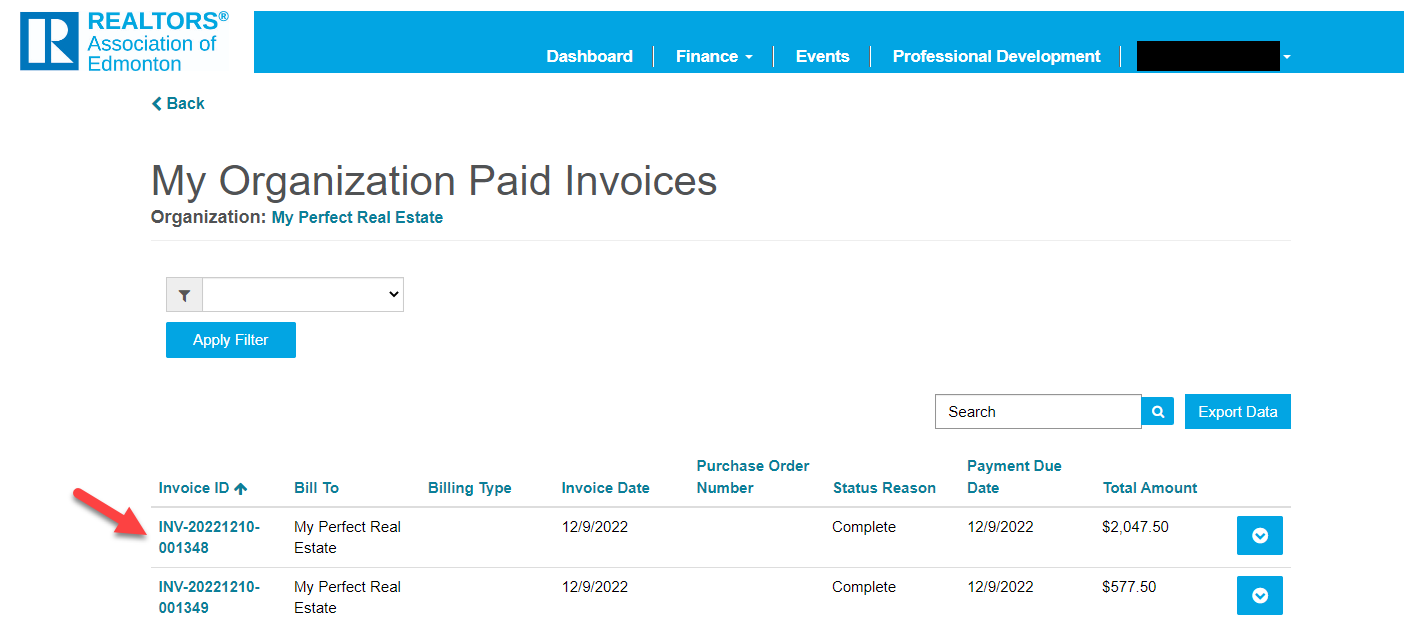 To save the invoice to your computer choose the " Generate Invoice" button and then the "Download Invoice" button and follow the browser-specific prompts to save the file to your computer.
To find outstanding invoices and make payments on the organization:
"My Organization Outstanding Invoices" will take you to outstanding invoices.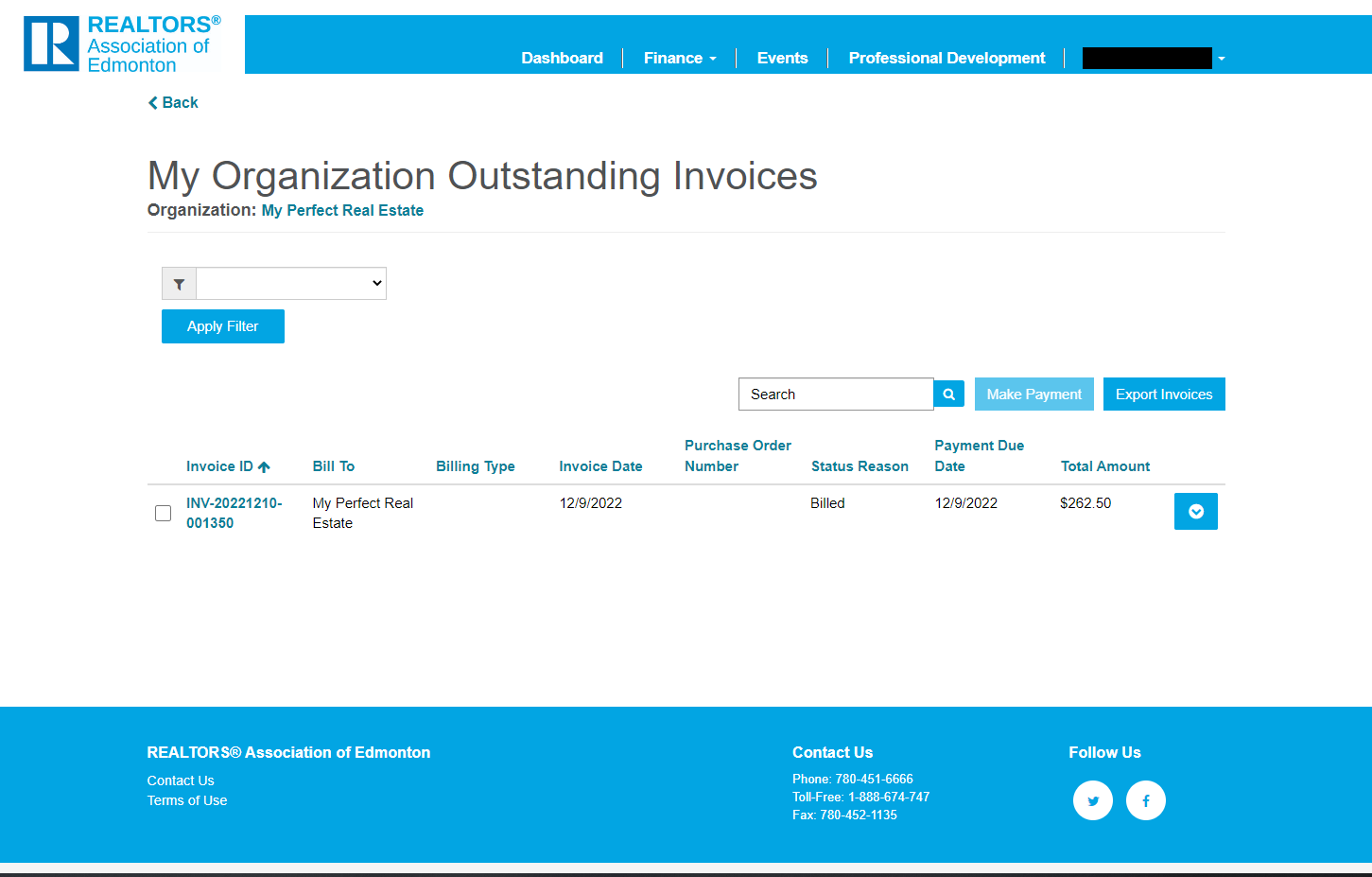 Instructions for viewing and paying these invoices can be found below:
"My Organization Outstanding Member Dues" - will show all billed and unpaid member dues for members of the brokerage.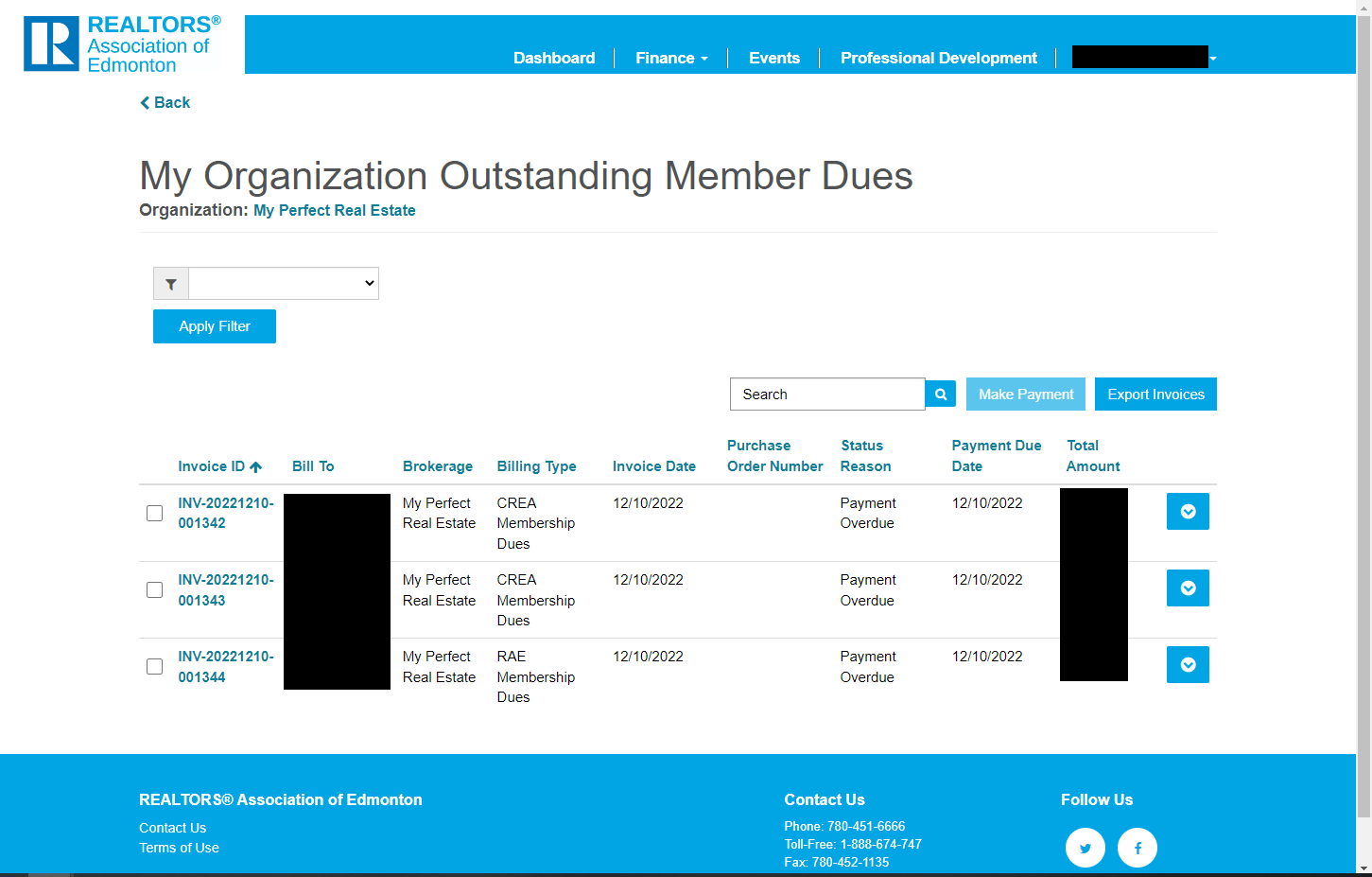 To pay Multiple Invoices:
On the "My Organization Outstanding Invoices" or the "My Organization Outstanding Member Dues" page, put a checkmark beside all the invoices that you wish to pay at once, and then select "Make Payment".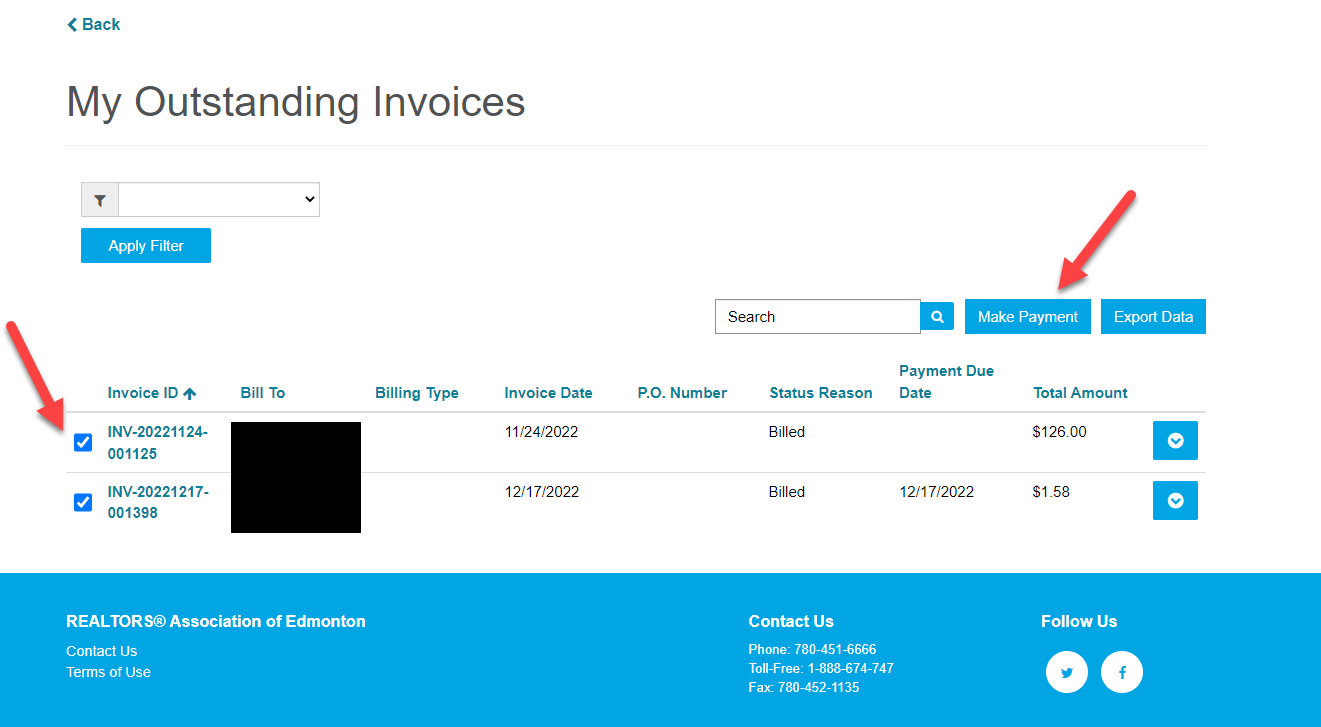 This will combine the invoices you have chosen onto a new invoice that lists the selected invoices on it so that you can pay them all at the same time.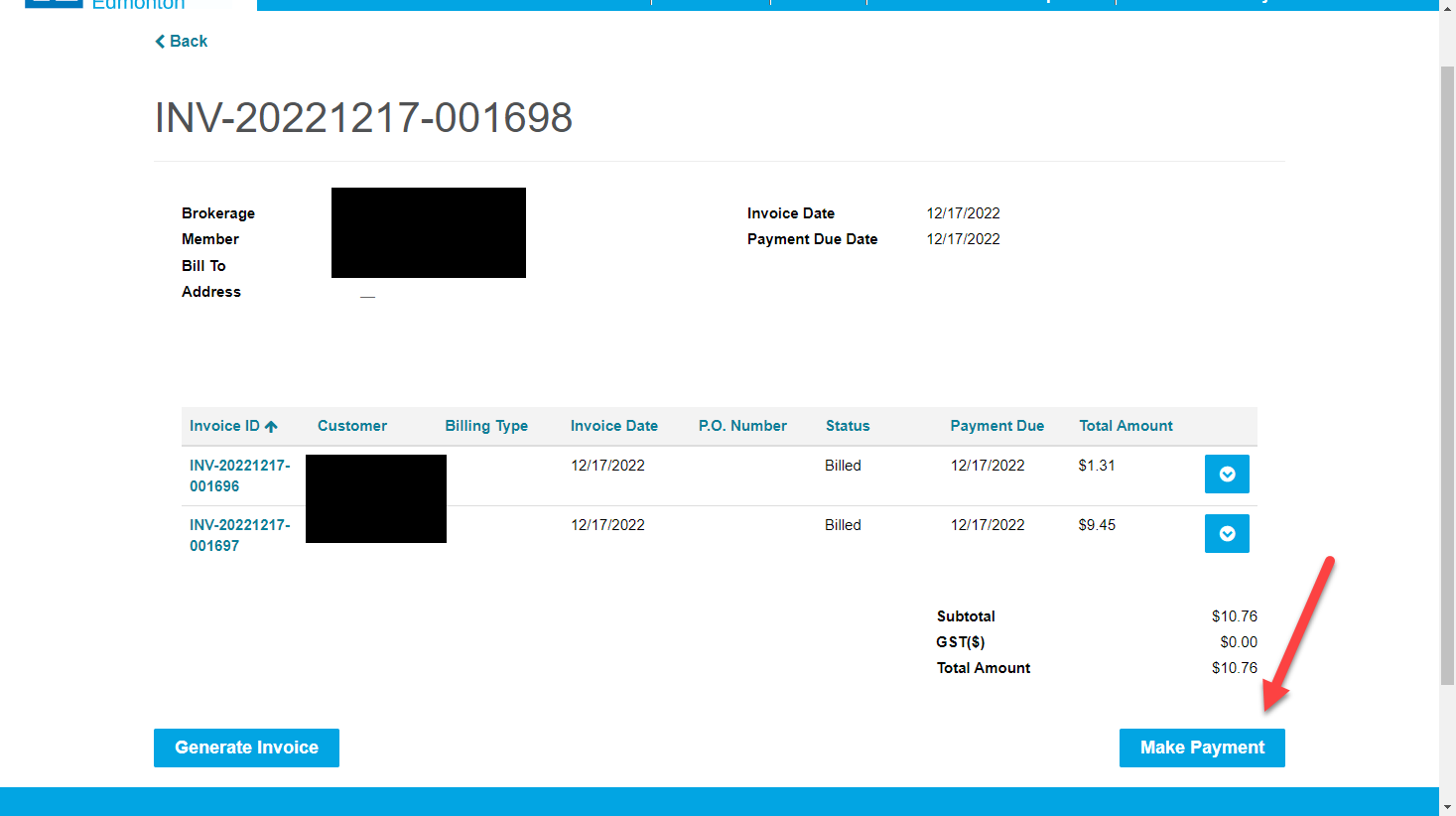 You can again choose to "Generate the invoice" as shown earlier to save the new combined items invoice, or you can choose "Make Payment" as shown in the image above.
If paying an individual or a new combined invoice: Choose "Make Payment" on the bottom right corner of the invoice.
A window will pop up: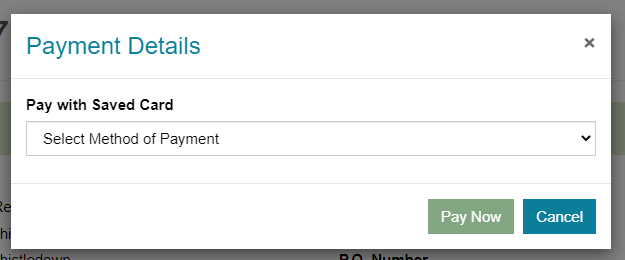 Here you can use the down arrow to choose to use a saved card (if you have one saved). Or, if this is your first time or you chose not to keep a card saved securely on your profile you can choose "Pay with a new card".
Enter all your card details. You will see the option to save the card for future payments check, by checking the box.
(Please note: if this card has been used by another member and saved you will not be able to save the card on your account but you will be able to leave the box unchecked and process the payment.)
Once you have filled in your credit card details ("Save Card for future payments" box can be checked or unchecked), then choose "Pay Now"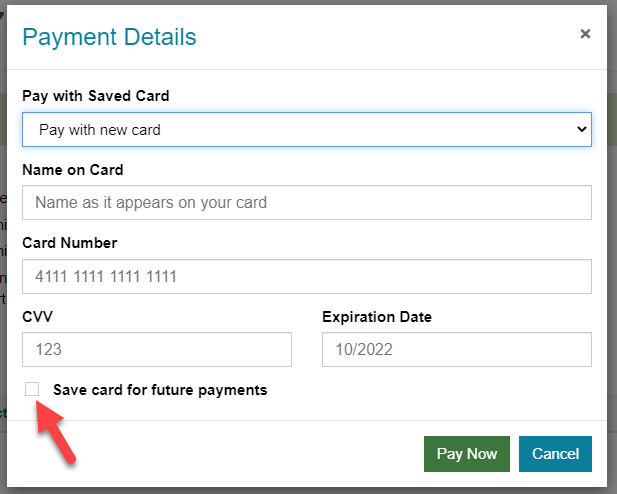 Once the payment has been processed you will see the below message and an email will be sent to you shortly.