Share Listings Via Text
This enhancement enables you to share Active and Pending listings via Text Message. The outgoing text message includes your name and mobile number along with a CollabLink hyperlink to view the listings.
Mobile Account Settings
Step 1 - To send text messages from Paragon, click on Preferences, then click User.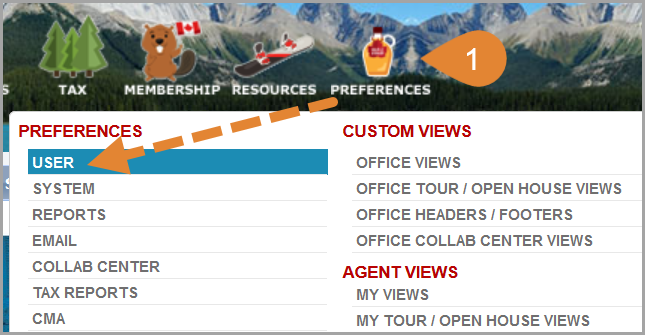 Step 2 - On the left-hand side, click Mobile Account Settings.
Step 3 - Click the Mobile Number box for a dropdown of the numbers on your profile. Select the number you want to authorize.

To Send Listings via Text Message
Step 1 - From the results screen, select the listing or listings you want to send.
Step 2 - Hover over Share, then click Text.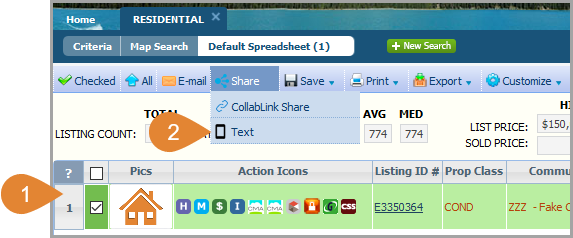 Step 3 - On the Share pop-up window, enter a current contact name or click Add New Contact.

Step 4 - Select the phone number(s) you want to send the text message to.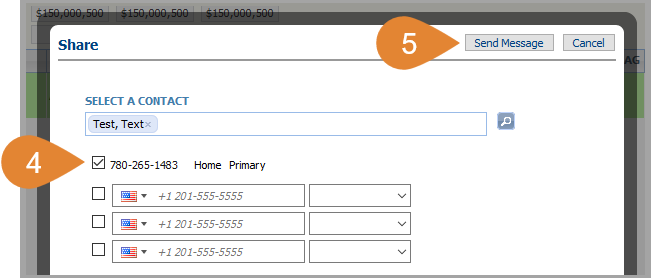 Step 5 - Click Send Message.
A Message Sent pop-up will appear in the top-right corner of Paragon.

Logging Text Messages
The existing Sent Email and Email History logs have been updated to include sent text messages. To view sent messages, click on Preferences, then click Sent Messages.

The type column displays whether the message was manual or auto. Hovering over the contact name will reveal the associated phone number. Note: Text messages follow the same retention policy as emails.