The HPI Home Price Index breaks down all property types into one of 4 primary categories:
1 Storey Single-Family
2 Storey Single-Family
Townhouse
Apartment
You can see that both 1 and 2 storey SF are broken down into an additional subcategory called Single Family. As well Composite includes ALL residential property types.

For a further breakdown of what is included in each, of the above principle categories please see the chart shown here: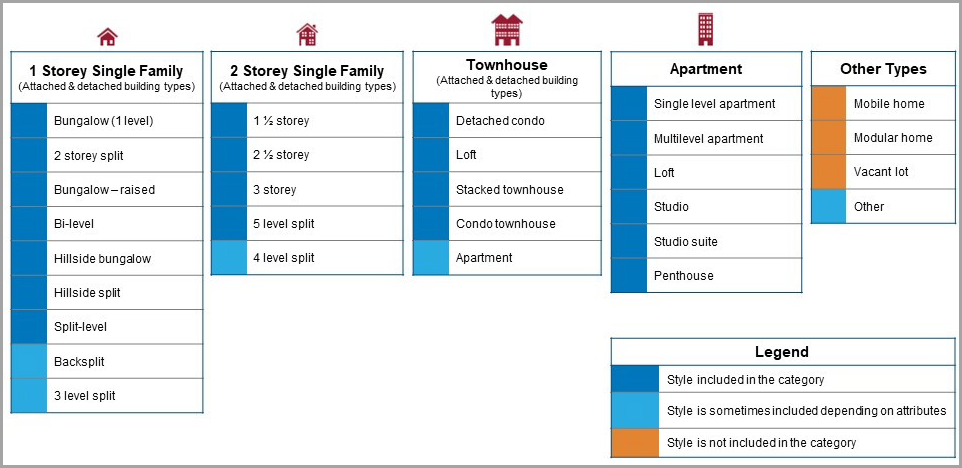 You will notice that there is no Mobile Home, Modular Home, Vacant Lot as well there is also no category for Commercial or Farm.
The HPI tool only uses Residential properties in its categories.