Collab Center Preferences Wizard
There are three Preference Wizards to assist you in setting up your system for the first time.
Click Preferences from the Paragon Main Menu then under System you can select from:
Collab Centre Preferences Wizard

Collab Center Preferences Wizard
The Collab Center Preferences Wizard walks you through the process of setting up your Collaboration Center webpage. This set up includes customizing your contact information, including social media links, video bio, and how Paragon will notify you of events in the Collaboration Center.
Once you run through the preferences wizard your Paragon Collaboration Center is set up. If you wish to make changes to any of these settings simply go to Preferences, then click Collab Center. To re-open the wizard, select Collab Center Preferences Wizard under the System column.
Most of the Wizard is simply fill in the blanks. If you are new to Paragon, you may wish to skip some items for now and come back to as you understand more of what that preference does for you.
The Collab Center Preferences Wizard will take you through 7 pages and walk you through areas you can customize to tailor Paragon to you and the way you do business. Once you run through the User Preferences Wizard, Paragon is set up for you.
To view detailed information about each of the Collab Center Preference items click here.
Step 1 - click Start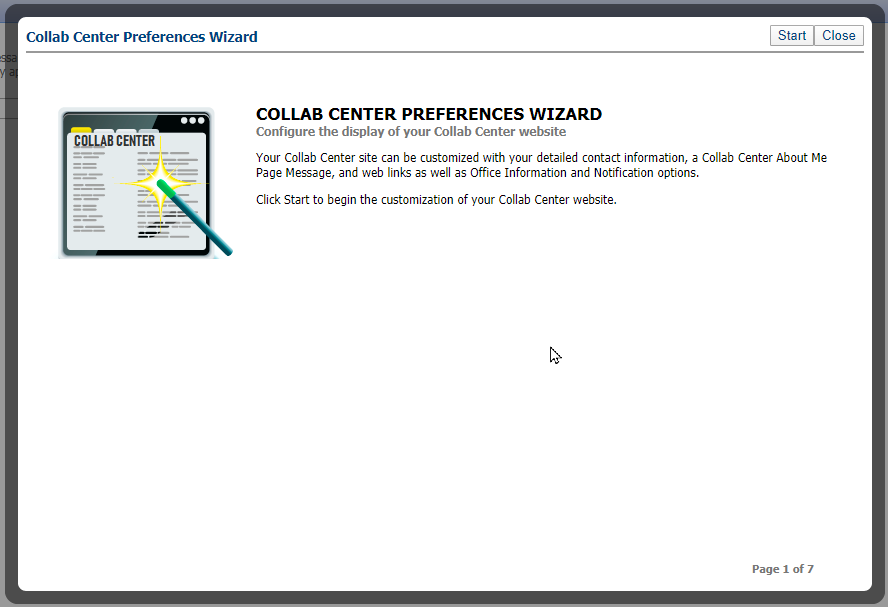 The first time you will be asked to set up your Collab Centre Site Name, this is a one time only setup you cannot change the name once it has been entered.
Every other time after that will bypass this step and go on to step 2 as shown below.
Step 2 - Agent Information page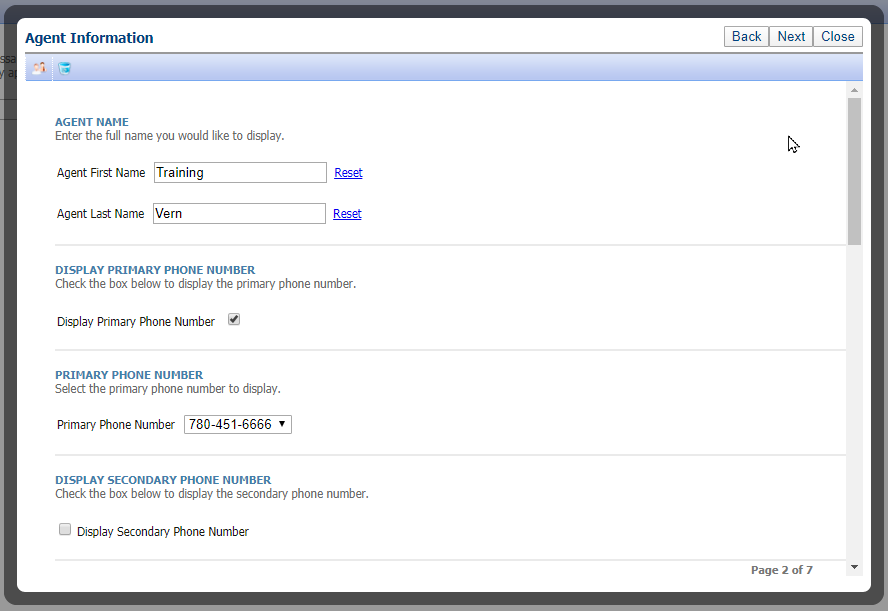 Step 3 - About Me Message allows you to compose a message that you can share with your clients through the about me page on the Collab Center.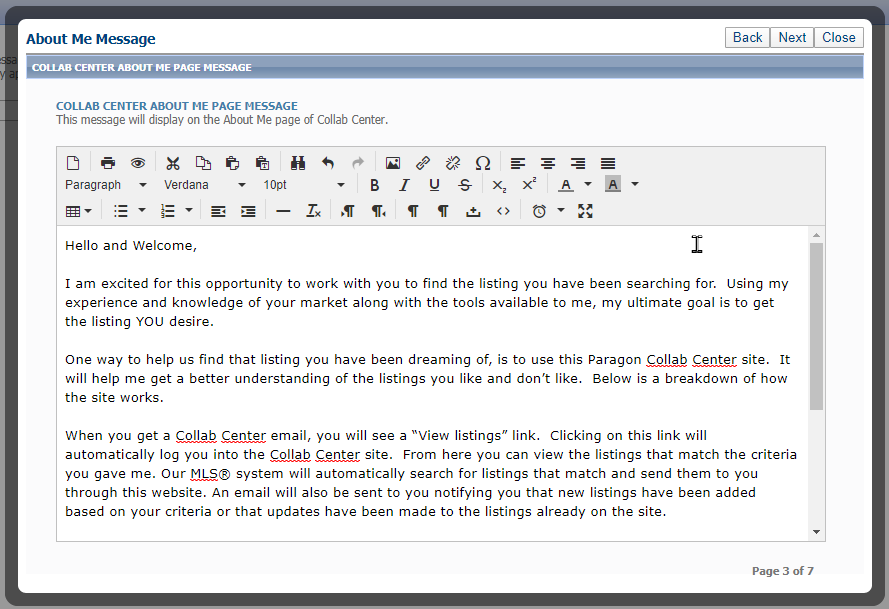 Step 4 - Links are additional links for you to provide information to your clients from the About Me page on the Collab Center.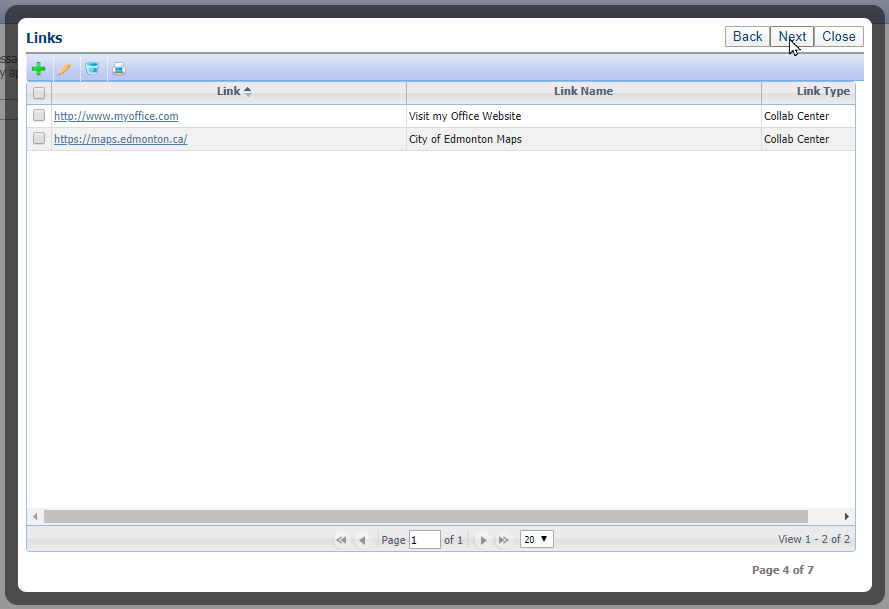 Step 5 - Office Information is where you determine what you want to display in reference to your office information. Note: Only the broker can change the information, agents can simply decide to display the information provided by the broker.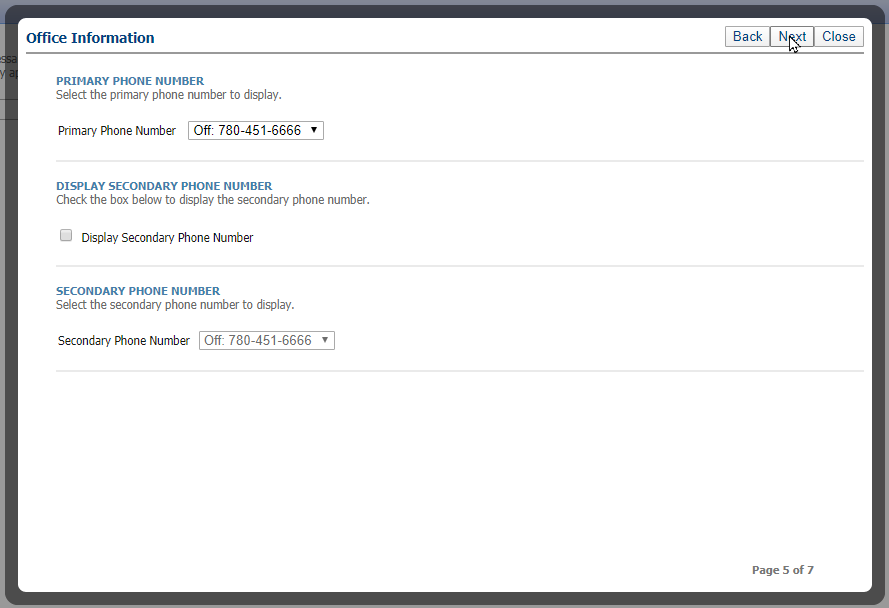 Step 6 - Notification Options allow you to preset the defaults that you wish to use for notifications for both you as the agent as well as your client. You can edit this per saved search, this is simply the default setting.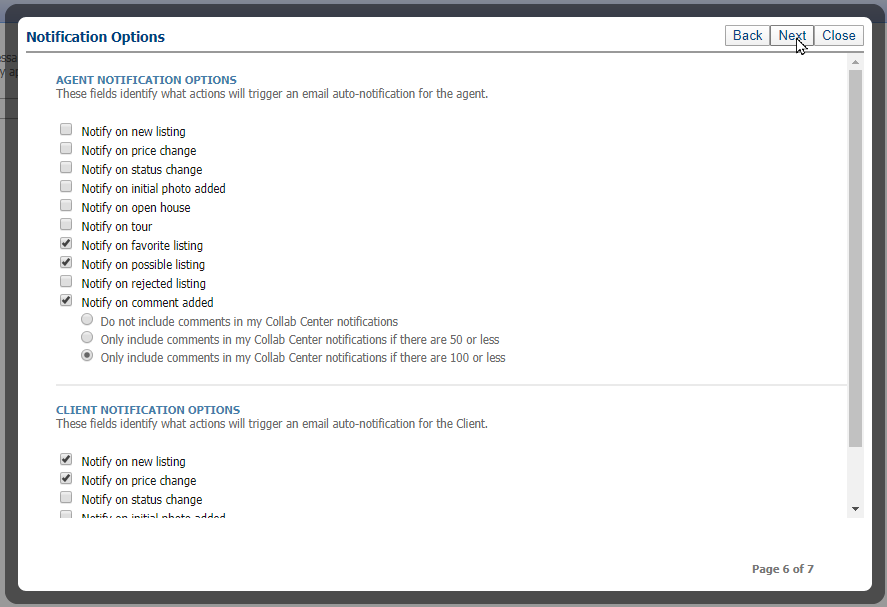 Step 7 - is the default setting if you wish to use Agent Preview or not.