RAETrends has a powerful graph generation feature which is great for showcasing a specific neighbourhood, property time, specific timeline or a combination of all of them. It includes a quick link to a Market Insight snapshot.
From the RAETrends by Trenlii home page click on one of your saved searches and click the "Market Trends" icon at the bottom of the screen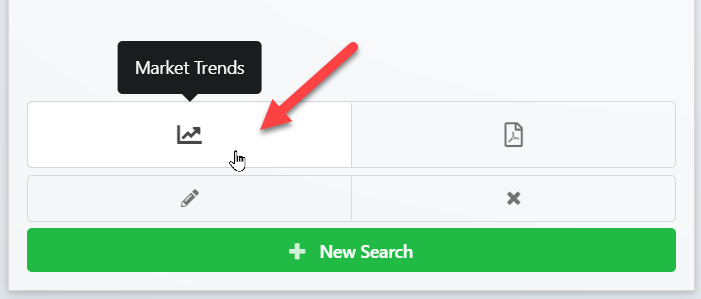 The window will open as shown here: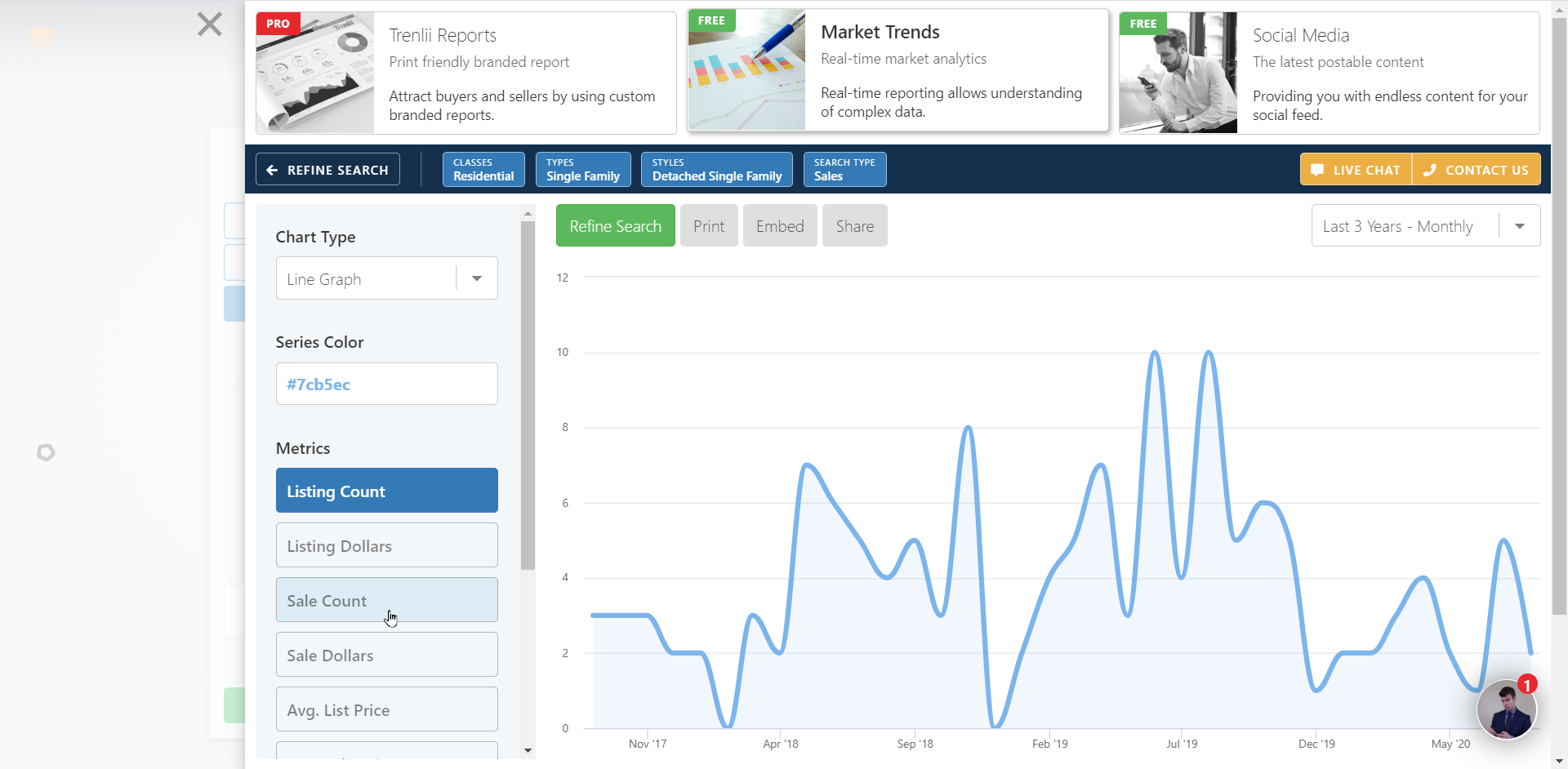 Clicking in the top right corner allows you to change the timelines displayed on the graph: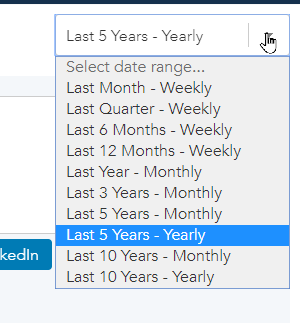 You can also change the type of chart, colour and the metric displayed on the graph from the left side of the screen:


Clicking on any point of the graph will open up some basic market insights about that particular item and time stamp.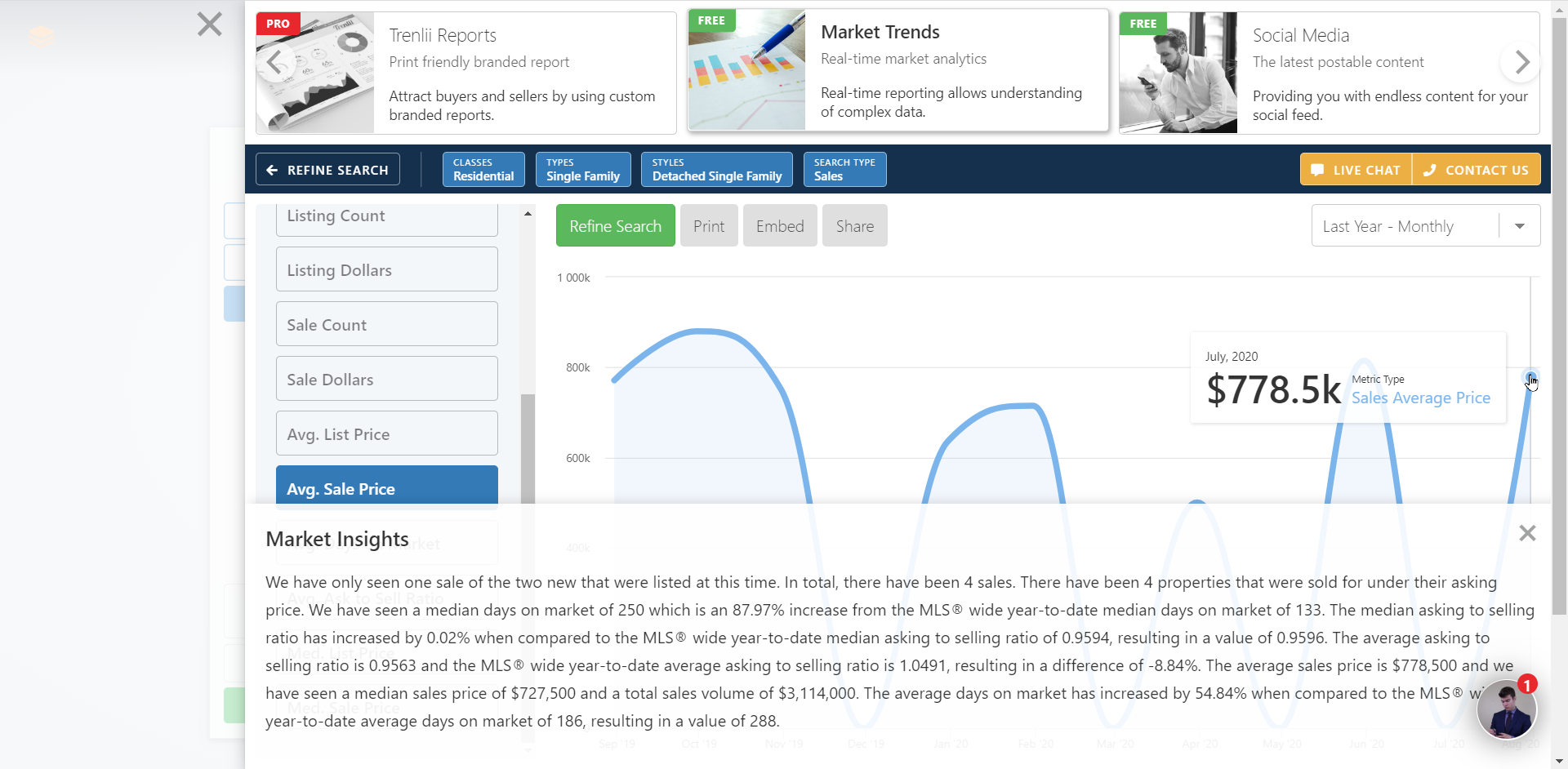 The top of this page will show you what your selected search criteria was, as well as the ability to Print, Embed (on your website) or Share (via social media).

Please watch this short video to gain a better understanding of how the Market Trends graphs can work.

Please check the other pages regarding branding and Market Reports.