If you've been in the system working as someone else and wish to assume a different identity or return to your own account complete the following steps:
Step 1 - Click on your name in the top left corner and then click on Assume Identity.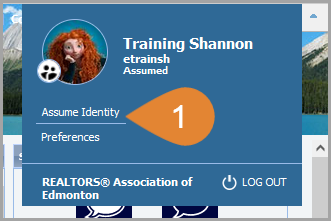 Step 2 - Here you can either select another person's identity to assume and click Assume on the top right of the popup window.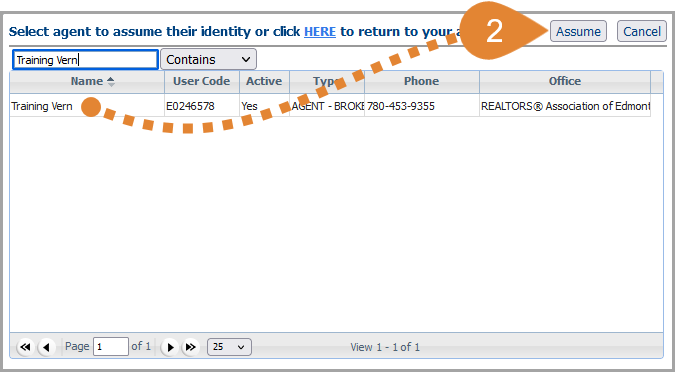 - OR -
Step 3 - To return to your account, click the word Here on the top of the popup window.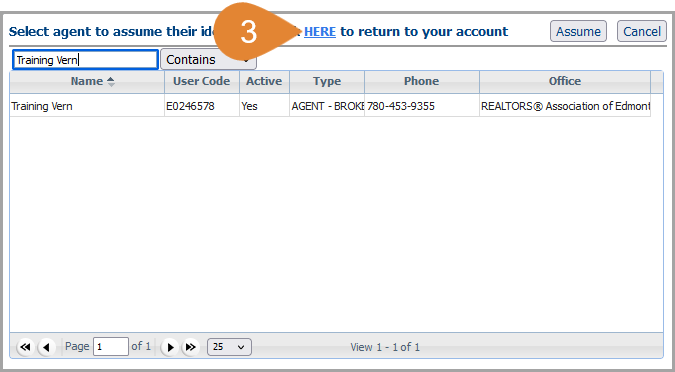 Step 4 - A warning pop-up window will open. Click OK if you do not have any unsaved information. If you do, click Cancel. Save your work and return to Step 1.