The RAE creates Daily Stats via the Portal with new and improved looks.
Accurate Data:

Our previous process generating daily stats was not accurate in its calculation, so the new daily stats have been updated to show correct numbers.

Added Area:

you can now get Daily Stats for the City of Edmonton area as well as Edmonton CMA.

New Design:

Fresh and modern

New Layout:

Streamlined price ranges and counts layout.

Want to print? Read the article Print Member Portal Daily Stats
Access Daily Stats
To view Daily Stats, go to Members Portal and login by clicking "Login" in the top right corner.
Click on Market Statistics. Click Daily Statistics to view.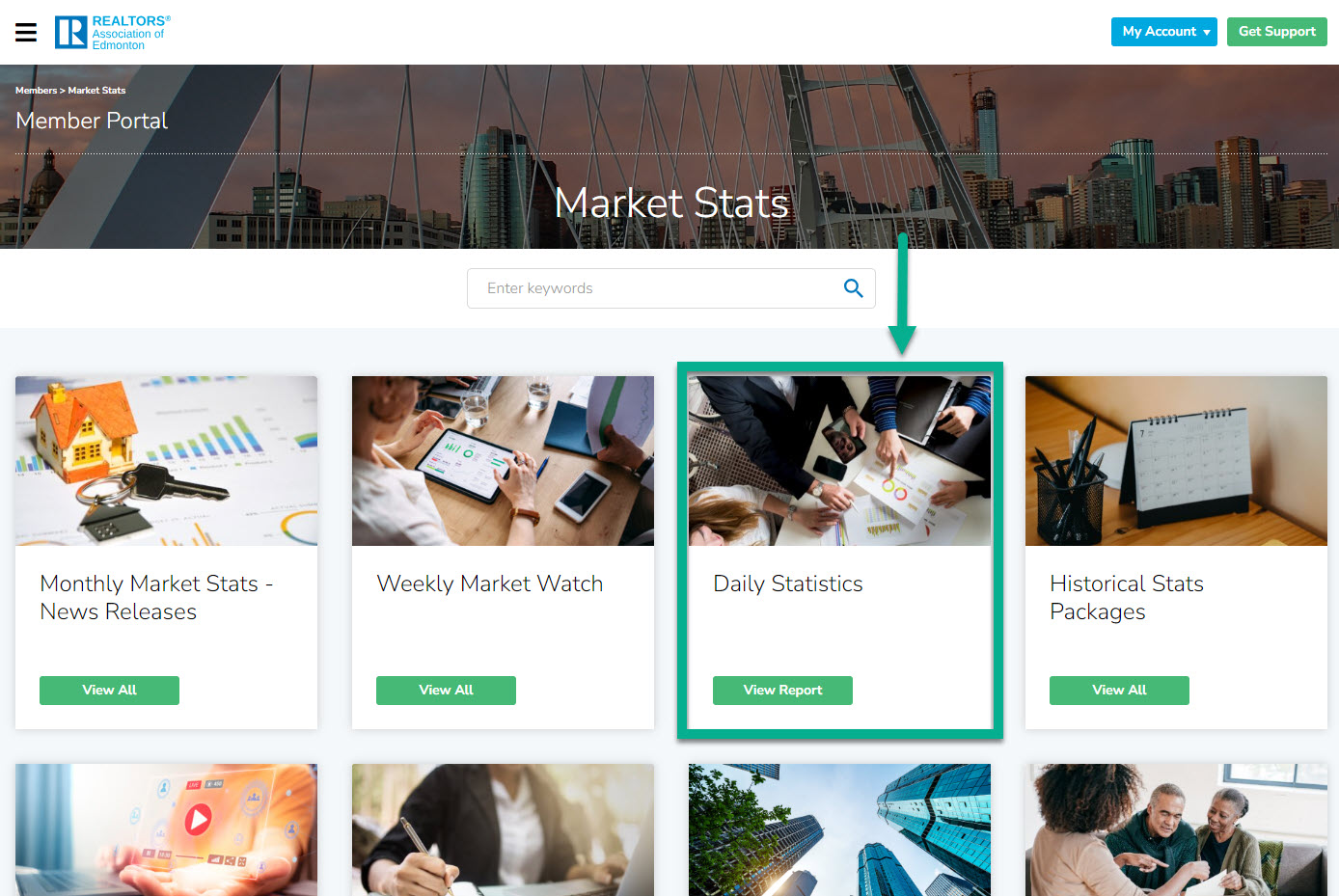 Views and

Navigation

A. You can view Greater Edmonton Area or Edmonton Only daily stats. Click the option you want to see.

B. To view the residential sales by sold price, move to the next page using the arrow buttons at the bottom of the page.

C. It has become a lot easier to share these stats on various social networking platforms such as Twitter, Facebook as well as via email.