For various reasons, you may get an error message when emailing a client. It is possible that they accidentally clicked on the opt-out signature in a Paragon email, previously opted out of all of Paragon emails or their email has been bounced back.
When your client has opted out, on the contacts manager page, an opt-out icon displays under the email column. The following steps will take you through how to opt-in your client's email.

To fix this, click Compose Email

at the top of Paragon.

Enter your client's email into the To

field.

Click Send.

You will get the following error message. Click on the link in the message to start the Opt-In Wizard

.

Enter your client's email and click Next

.

Select one of the top two options to opt your client back into your email or all emails from Paragon. Then click Next

.

The last step your client must complete.
Similar to any email subscription, the recipient must click the link in the email they received to complete the opt-in process. Your client will receive the following email.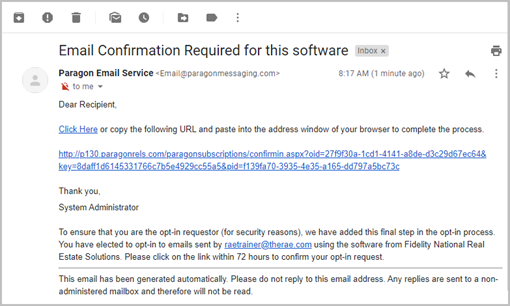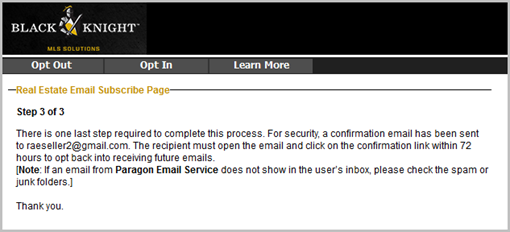 After your client has clicked the Click Here link, they will be automatically directed to the confirmation screen. Your client will now start receiving any new emails from Paragon.