Email Verification Status
To access the full functionality of Paragon, you must first verify your email address. The email used in Paragon is your Marketing email. You have 30-days after your first email sent out of Paragon to verify your address back to Paragon. Once you have verified your email, you will not need to do so again, unless you change your email address. If you do not verify your email after 30 days, you will not be able to send any emails from Paragon, including auto email notifications. Fortunately, this process is quick and easy.
Unverified
Step 1 - If your status is Not Verified, there will be a button to send a verification email.
Click Send Verification.

Step 2 - A pop-up window will open letting you know an email has been sent. Click OK. NOTE: After clicking OK, the Send Verification button will remain on this screen until the email has been verified.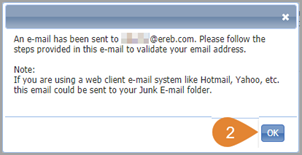 Step 3 - Go to your email. The email should arrive in your Inbox within a few minutes. If the message does not arrive within that time, check your spam or junk mail folders in case the message was directed there.
Step 4 - Open the email message and click on the link.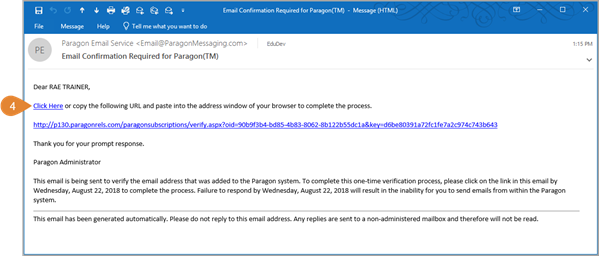 Step 5 - Your browser will open a Black Knight page, which confirms that your email address has been verified.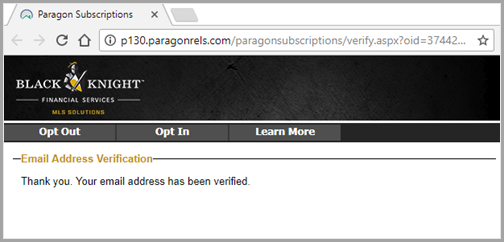 Verified Status
Verified will display if you have clicked the verification link inside the Paragon Web Services email sent to your email address

Invalid Status
Invalid displays if your email privileges are suspended. Your email address verification was not received within 30 days of the request being sent to you.
Note: If your email address becomes invalid, a re-verification email does not restore your email privileges. Once your email becomes invalid, you must click the verification link within 72 hours of it being sent to you.
Changing my email address
If you need to change your email address it needs to be added from your Member Portal Profile Page. Please click this link to learn more.