The email address you use to log in is your Primary Email address. To update this email, send an email to membershub@therae.com.
Remember that the Primary Email is used for RAE to communicate with you (for example, the RAE Connect, Safety Bulletins, and event/education information).
Once the RAE Team updates your email you will receive an email from RAE Technology (technology@therae.com) to verify you requested the change to the email address.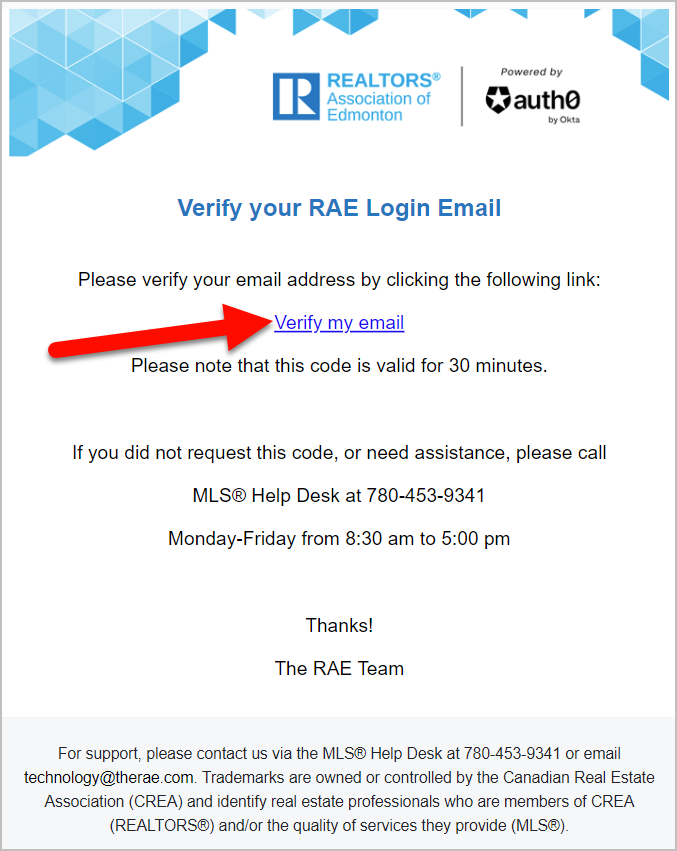 If it was you who requested this change, click Verify my email.
You will be redirected to the RAE Login page. You may be required to re-authenticate your account.
If it was NOT you...
Please contact us immediately for the RAE Technology Team to investigate at technology@therae.com or the MLS® Help Desk at 780-453-9341(Monday-Friday from 8:30 am to 5:00 pm).