You have registered for a virtual class and need to know how to join the class.
Visit your Learning Hub and click on "My Courses"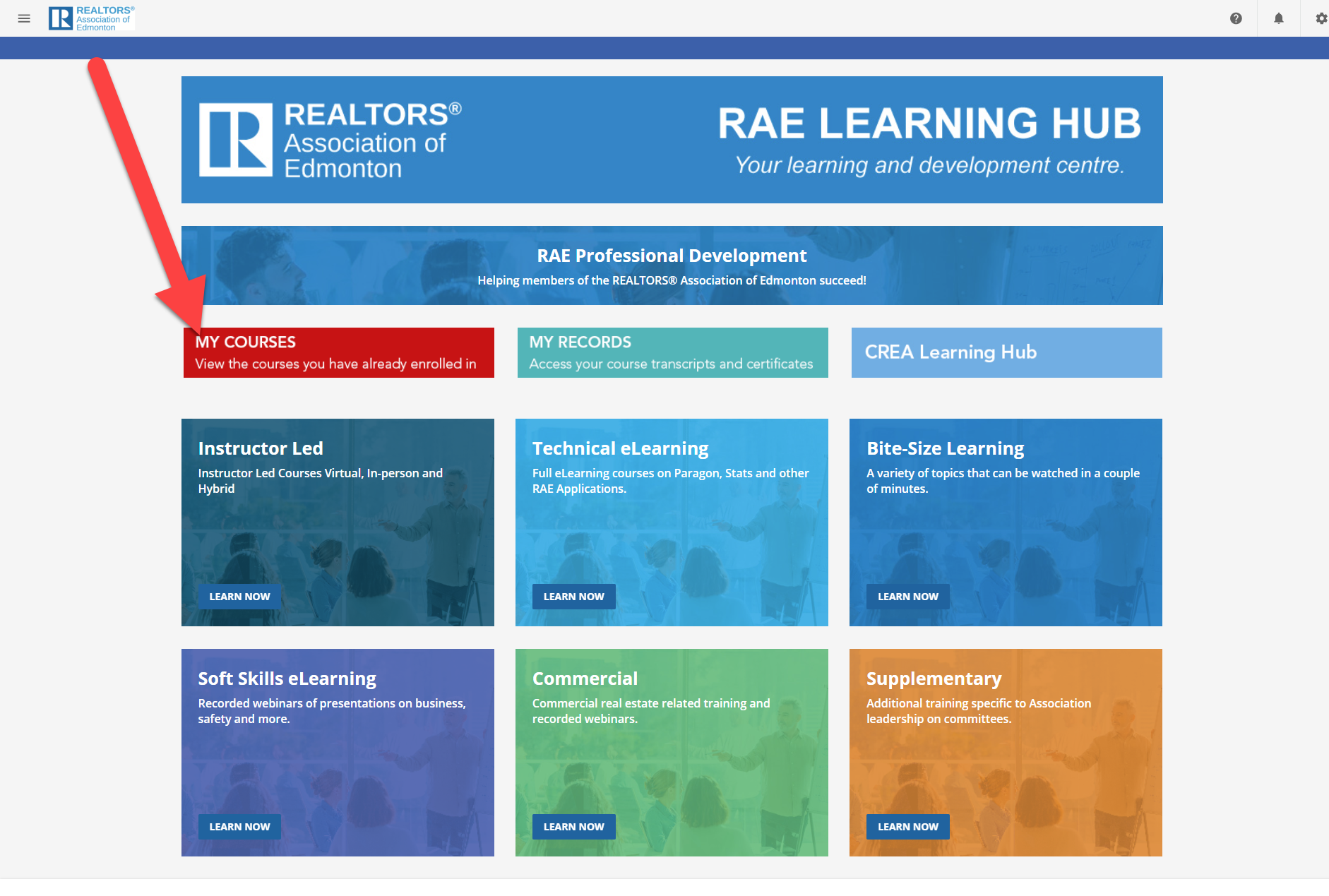 Select the specific course that you are registered to attend: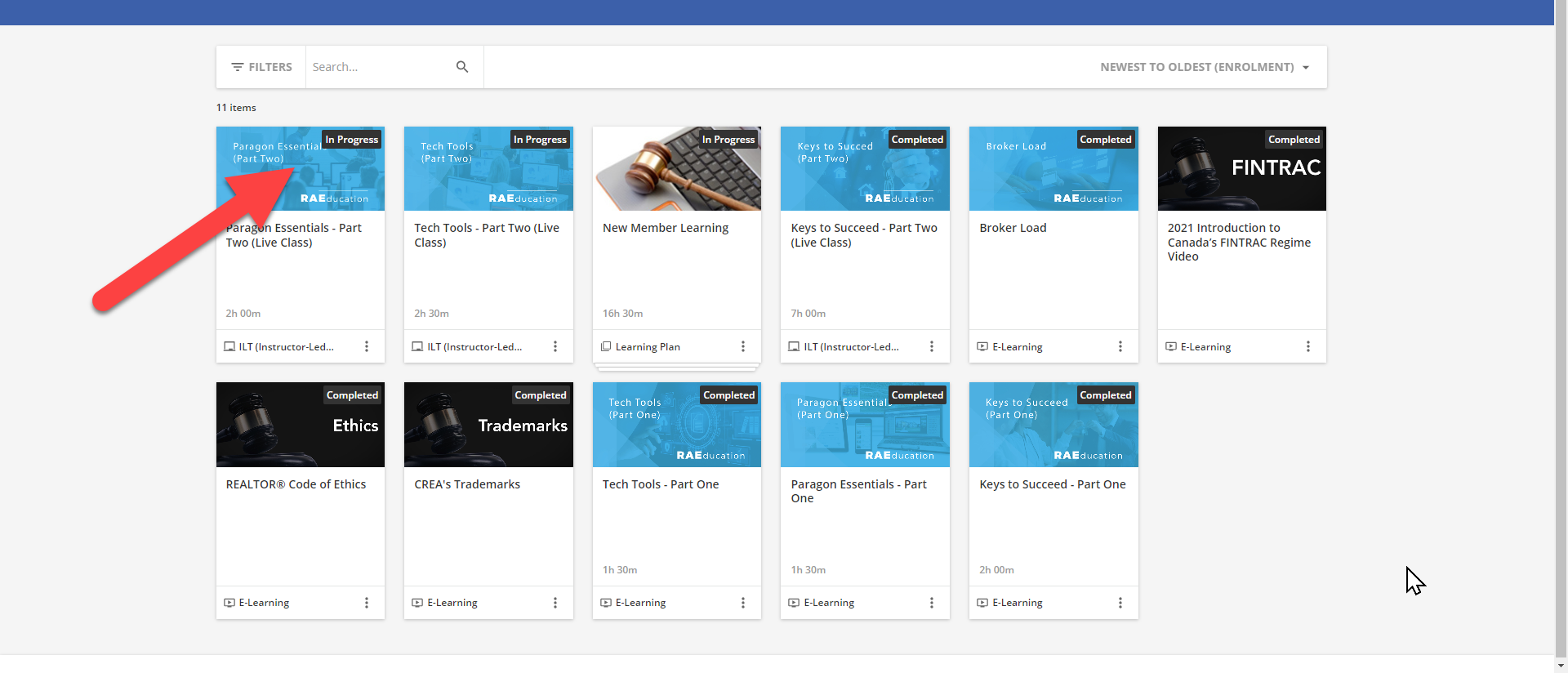 From within that course, clicking on the course link will open a page that displays the course start time with a countdown timer showing when the class will start.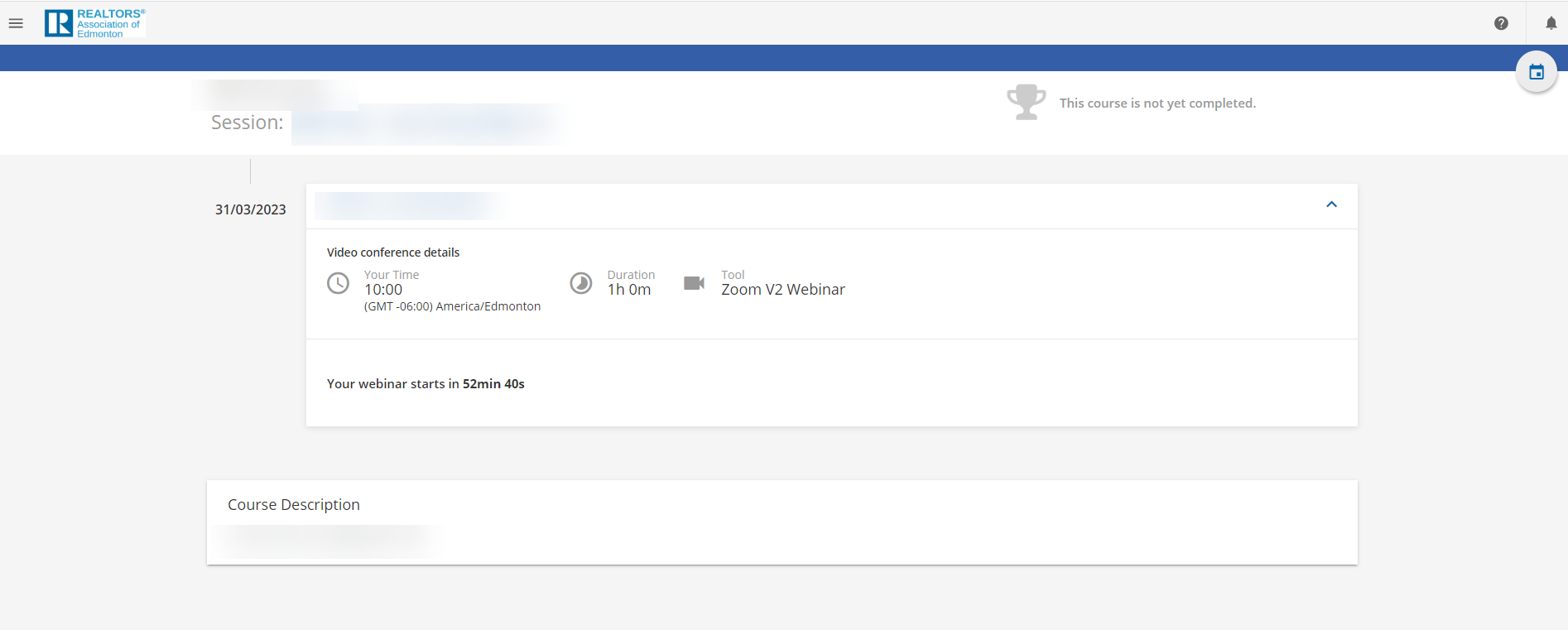 You will see a "Join the Webinar" link appear 30 minutes prior to class start time.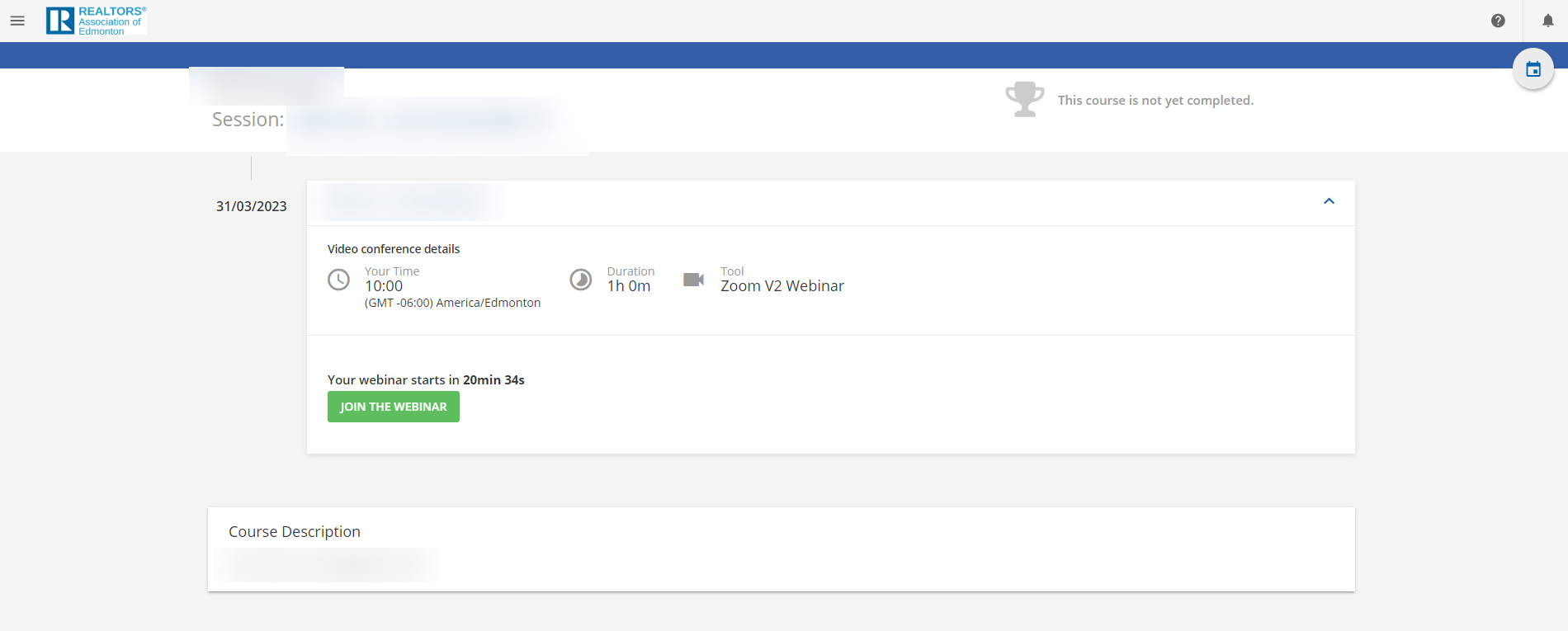 Clicking this green button will open the zoom window for you.
---
If you need assistance please contact Members Hub 780-453-9393 or the Help Desk 780-453-9341.